If you're old school gamer and still love to play your favorite Saga's classics games, this one might be for you. GameGadget.net offers a portable gaming console, called BLAZE Sega Megadrive Ultimate which has a 2.8-inch  LCD screen, a Dpad, six action buttons and packs 20 built in licensed Sega Megadrive games, plus it comes bundled with 1GB SD card and SD card reader to let you play even more games downloaded from Internet.
The handheld console is equipped with SD card slot,  mini USB port and rechargeable lithium-ion battery. It also allows to play these retro games on your big screen TV via console's TV out port and comes with included cable for that.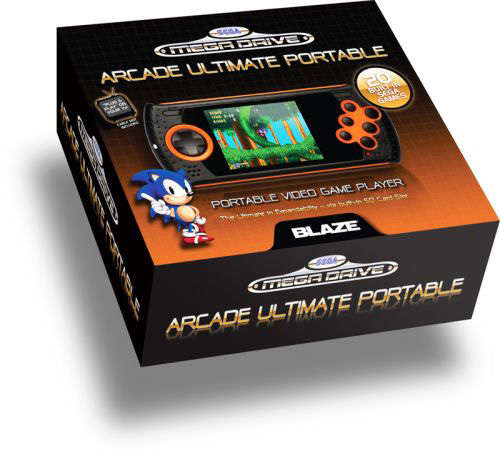 The games which comes with portable console are: Sonic & Knuckles, Shinobi, Golden Axe, Alex Kidd in the Enchanted Castle, Alien Storm, Crackdown, Altered Beast, Arrow Flash, Columns III, Decap Attack, Ecco the Dolphin, Ecco Jr, ESWAT – City Under Siege, Dr Robotnik's Mean Bean Machine, Flicky, Gain Ground, Jewel Master, Kid Chameleon, Shadow Dancer and Sonic Spinball.
The BLAZE Sega Megadrive Ultimate is now available for £37.99 with free 1GB SD card and SD card reader.