Garmin comes up with a new line of standalone fishfinders for keen fishermen. The new echo Series includes from economical 8-level grayscale models to a full array of super-bright color models, featuring updated look and Garmin HD-ID target tracking technology.
Every model in the echo series features Garmin's new HD-ID target tracking technology, which promise an amazing level of detail on fish returns, structure and bottom contours. The top of the line,  echo 550C is dual beam (200/77 kHz) capable, boasts 5-inch screen with 640x480resolution, a powerful 500-watt sonar transmitter, offers up to 120 degrees of effective fish scanning area and bottom tracking as deep as 1,900 feet. Garmin's echo 500C packs the same aforementioned premium features and has 256-color display with 320×234-pixel resolution.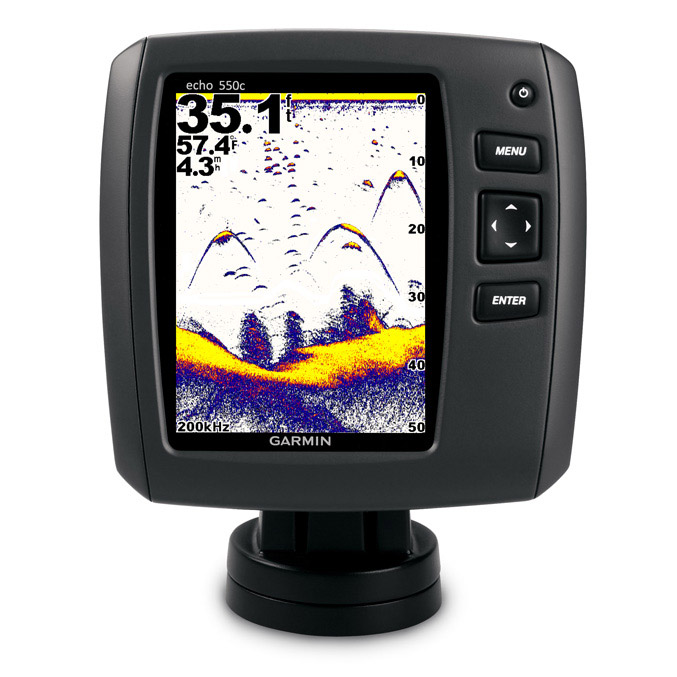 The mid range echo 300c is packed with Garmin HD-ID target tracking technology, 300-watt RMS sounder for scanning as deep as 1,500 feet with up to 120 degrees of viewing angle, 3.5-inch TFT display and manufacturer claims that is the first in its class to offer dual-frequency compatibility that lets you optimize performance for deep or shallow water.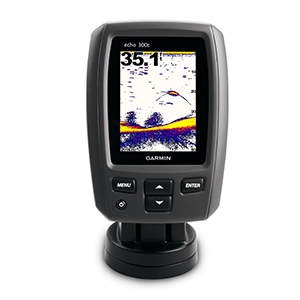 The echo series also features three fishfinder models with grayscale displays. The echo 200 is a 5-inch, versatile fishfinder with 300-watt RMS sounder, can scan deep water to a maximum depth of 1,500 feet and is dual-beam capable . The Garmin's echo 150 is also dual-beam capable, features4-inch, 8-level grayscale display, 200 watts RMS of sonar power output and scan depths down to 1,300 feet. And finaly is the compact echo 100, which offers single-beam (200 kHz) sonar, 4-inch grayscale display and 100 watts RMS of power output, which gives you depth down to 600 feet.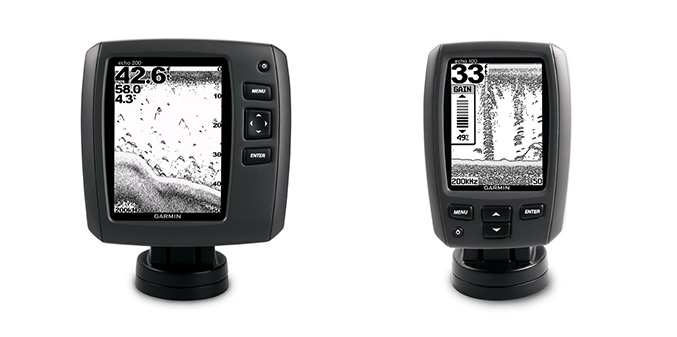 The new models form echo line also ome standard with a quick-release mount with tilt and swivel included, and the 5-inch units also include a quick-disconnect cable management system. Manufacturers suggested retail prices are as follows: $449.00 for the echo 550c; $349.99 for the echo 500c; $219.99 for the echo 300c; $159.99 for the echo 200; $99.99 for the echo 150; and $79.99 for the echo 100.