Genius, a company known for making computer peripherals and other devices, has announced the commercial availability of the Maurus professional gaming mouse on the North American market.
The new Maurus programmable gaming mouse features five buttons and is designed for hardcore FPS/RTS gamers. Highly customizable the Genius Maurus gives gamers a personalized experience in gaming. The included Scorpion UI, for example, lets you set up to 21 macros, giving you a competitive edge in the heat of battle. What's even better is that the macros and other settings you have made reside in the built-in memory so if you disconnect your mouse you won't have to enter them again. Additionally, the Maurus' buttons, with default settings of left, right, middle with scroll, next page, and last page, are programmable giving gamers even more customizable control.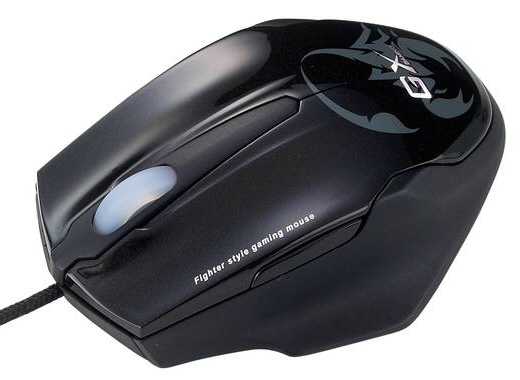 The mouse also features four different dpi levels, which include 450/900/1800/3500 dpi courtesy of the built-in SG Core engine. In addition the 1 ms response time and the 20G acceleration will give you the opportunity to fine-tune your aiming and never miss your game opponent. Enhancing the gaming atmosphere during low-light situations, the Maurus' breathing-like lighting system gradually brightens and dims the scroll wheel and logo during game play.
On the outside the Maurus mouse features a non-slick rubber coating for a firm grip and 1.8 meters of durable braided cable with an anti-corrosive gold-plated USB jack ensures long-lasting, high quality connections.
The new Genius gaming mouse is available now in Europe for 44.50 EUR. US pricing is unknown.

Source: Techpowerup