Razer presents its newest creation which targets mobile gamers and delivers 360 degrees of omni-directional sound – the Razer Ferox portable stereo speaker set.
The speakers features 360 degree design, have dimensions of 70 mm (L) x 70mm (W) x 53 – 64 mm (H) and make use of 30mm drivers to deliver "room-filling audio clarity" with its 360 degree omni-directional acoustics. The Ferox speakers promise also "stronger bass" thanks to its expandable resonance chambers and optimized digital amplifiers. They includes built-in rechargeable non-replaceable battery that offers up to 12 hours audio power.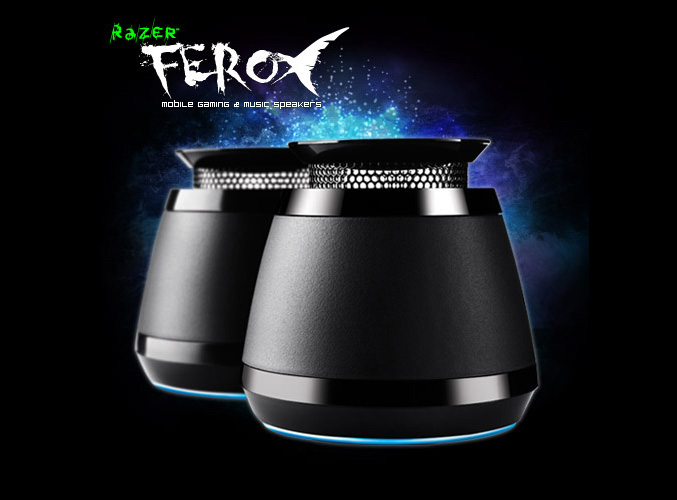 The mobile speakers are equipped with 3.5mm and USB connectivity, have a LED battery status indicator and come bundled with a handy carrying case. Razer Ferox Portable Mini Speakers will cost you US $59.99; EU €59.99.