Samsung Electronics is getting ready to release a new breed of high-end speaker docks. The new line of speakers is...
Royal Philips Electronics has unveiled a couple of audio solutions for the music enthusiasts at CE Week 2011 in New...
Audio specialist Klipsch, has announced the launch of its new Icon series speakers, boosted by company's Tractrix  Horn technology, re-engineered...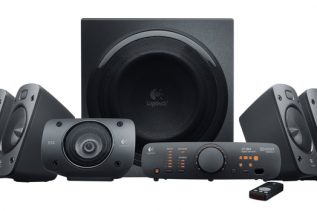 Logitech presents its latest 5.1 Surround Sound Speakers system, named Z906 which is THX  Certified and offers 500 watts (RMS)...
Razer presents its newest creation which targets mobile gamers and delivers 360 degrees of omni-directional sound – the Razer Ferox...
The new Logitech Surround Sound Speakers Z506 is aimed to bring 5.1 sound to nearly any entertainment device, including a...
Hercules adds two new models to its XPS Audio Line – the XPS 2.0 35 USB, 2.0 USB-powered speakers for...