Razer releases the Mouse Bungee

Razer finally is preparing the release of its Mouse Bungee for those who prefer wired mice, which is a gadget that holds your mouse cord and keep it from dragging against surfaces or tangling. It is now is now available for pre-order at Razerzone.com for $19.99 / €19.99 and will start shipping on 28th July.
The Mouse Bungee has leek design and comes in pitch black finish. It features a sturdy base with a weighted centre for stability, a rust-resistant taut spring arm to allow cable flex, a head grip for cord management and anti-slip feet for better grip.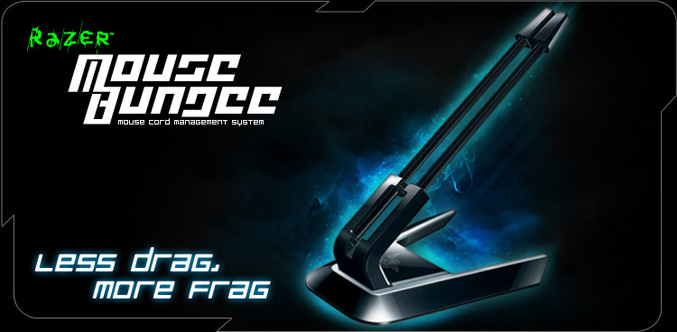 "Back in the old days, mice weren't as well-made as today and the cord would tangle and drag against surfaces, a major source of annoyance for any serious gamer," said Robert "RazerGuy" Krakoff, President, Razer. "Then the Mouse Bungee came along and solved all that by keeping the mouse cord off the ground so your swiping is optimally drag-free. Razer's proud to rejuvenate such an innovative contraption for next generation gamers looking to achieve the highest level of gaming performance with their mice."
Source: Razer