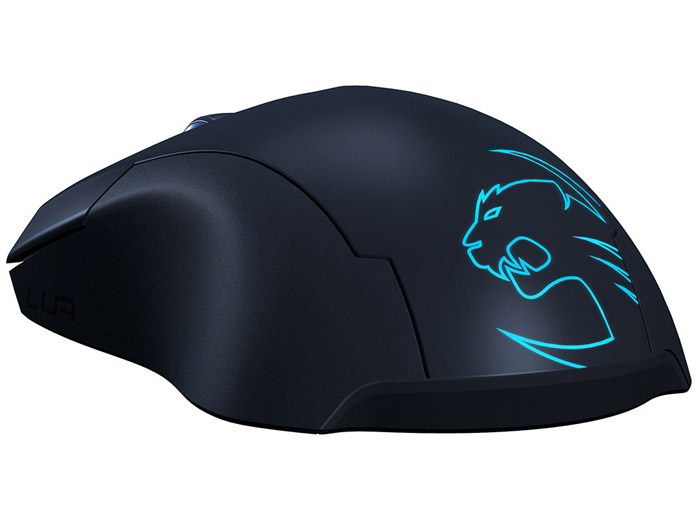 A new day, a new gaming mouse.
German gaming peripherals maker ROCCAT Studios has announced the release of the ROCCAT Lua Tri-Button gaming mouse. The Lua will try to capture your attention with a sleek and ambidextrous chassis that is designed to fit every hand out there. Furthermore, the integrated Pro Optic R2 sensor allows gamers to choose among seven different DPI modes – 250, 500, 1000, 1250, 1500, 1750 and 2000 DPI – that will fit every style of gaming, even amidst a heated battle thanks to a dedicated DPI key. The mouse also features No-Sweat side grips that ensure steady hold all the time.
"We took the beloved three-button mouse design and injected it with our innovative gaming engineering – and created a killer tool that gives props to the past while heading boldly into the future," says René Korte, ROCCAT Founder and CEO. "The Lua delivers everything gamers need for control, comfort and style – all in a sleek and slim design that offers perfect comfort for every hand."
Other features include an ultra precise 2D scroll button with tactile feedback, a large ROCCAT logo, illuminated in arctic blue and ROCCAT driver software that allows the mouse owner to customize their mouse buttons.
The new ROCCAT Lua gaming mouse is available now for a MSRP of EUR 29.99/USD 29.99.

Source: Techpowerup