About a year ago the famous PC peripherals maker Ozone released the first Official Origen mousepad, which was warmly accepted by the gaming community across the globe. Now the company has added two more products in the same line – The Ekho H80 Origen headphones and the Exon F60 Origen gaming mouse.
The Ekho H80 Origen headphones come with premium quality out of the box. They feature 7.1-channeled premium virtual sound, the finest audio immersion (according to Origen) and an innovative design that comes with numerous features that provide users with excellent comfort. To do this the Ekho H80 Origen features soft padded headband cushions and extra large earpads that not only provide excellent comfort but also isolation from outside noise.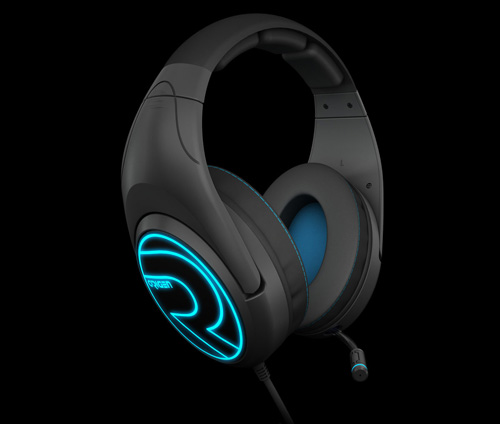 The Exon F60 Origen is a high-quality gaming mouse that features 16.8 million RGB colors, lighting FX, an accurate 7000 dpi optical sensor and a stunning Origen design. To ensure maximum control during heated battles the Exon F60 Origen comes with a special coated surface with antislip rubber material, ergonomic button disposition and comfortable thumb-rest.
These two new peripheral devices are accompanied by special Origen software that allows users to customize all Exon F60 functions such as DPI, polling rate, line snapping or sensor height. In addition the so-called Ekho Origen Headset Surround software provides users of the Ekho H80 Origen with additional sound features and better sound quality.
The Ekho H80 Origen headphones and the Exon F60 Origen mouse will be available during the first week of September. The price of the Ekho H80 Origen is EUR 69.90, while the Exon F60 Origen will cost EUR 59.90.
Source: Ozone