The guys from SteelSeries don't waste their time and just several hours after the release of the new DoTA 2 Trailer, the company has revealed a new DotA 2-themed mousepad.
SteelSeries also has announced that this is the first product in a series of co-licensed products with Valve Corporation. The new mousepad called QcK+ DotA 2 Edition features optimized surface, promising precision and accuracy for both optical and laser mice, and has a non-slip rubber base to prevent the pad from sliding. It measures 17.7 x 15.7 x 0.08 inches and of course is enriched with the Dota 2 black and red game logo on top.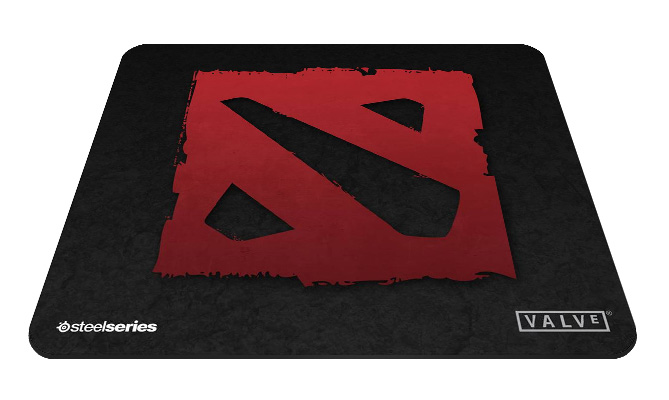 The QcK+ DotA 2 Edition mousepad will be available in Q4 for $19.99 USD / €19.99.
Source: SteelSeries