Instead of a new PC case or cooling solution, Thermaltake today unveils a rugged carry bag that will help you to carry and protect your precious game rig, along with all peripherals such as keyboard, mouse, mats, and  headset up to 100kg, when you go to LAN Parties.
Thermaltake' Transporter bag measures 600 x 300 x 600 mm (L*W*H), which is enough to put inside full tower chassis, and is made of special polyester material that ensures protection against dust, snow and rain. It has all black design with a red TteSports logos on its sides and inside offers one 300mm x 30mm x 600mm (L*W*H) large pocket,  and two a small side pockets where you can place your gaming peripherals.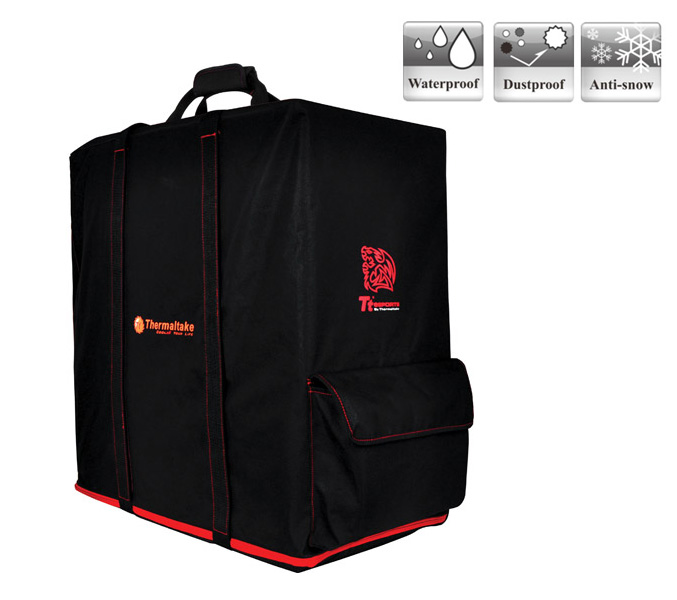 Thermaltake didn't reveal any info about availability and pricing yet.