The first ZOWIE GEAR's G-TF mousepad which is developed in cooperation with Swedish Counter-Strike player Abdisamad 'SpawN' Mohamed was announced back in 2009. Now the company introduces a new version of their popular mouse pad, the G-TF speed.
The pad measures 440 x 320 x 2 mm and uses the same waterproof texture like its predecessor and has a newly designed rubber base, which allows for a firm flat suction to the table and make it more flexible. The G-TF speed also features triple-stitched, rolled edges that prevents fray and increases the lifetime of the pad. From company claims that the new pad is compatible with all types of mice and is for those gamers who want it all – "comfort, flexibility and swift performance."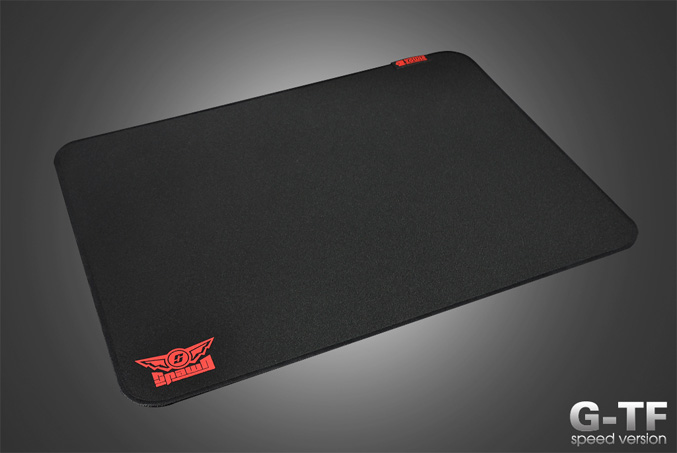 The G-TF speed will be available in the middle of 2011.