Sony Professional and Arsenal Football Club Plc announced the launch of Arsenal TV Matchday +, the latest Sony innovation that provides a world-first interactive matchday service to fans at Emirates Stadium.
Arsenal fans will be able to download the Arsenal TV Matchday + application to their PSP™ (PlayStation®Portable) and PSP™ (PlayStation®Portable) Go from Sony Computer Entertainment, enabling them to access enhanced content services wirelessly from their Emirates Stadium seat. This service will provide fans with access to a range of viewing options, including live action, video and slow-motion replays from selected camera angles, team sheets, player profiles, Barclays Premier League Table , match stats and interactive options, such as voting for the 'Man of the Match'.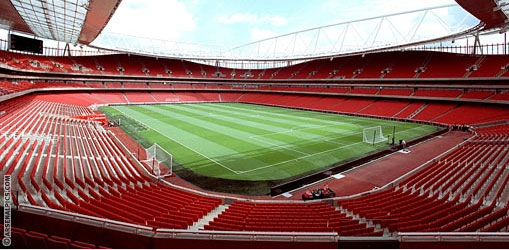 The application is a result of Sony Professional's ongoing work with the Premier League club to develop new and more interactive technology-based experiences for Arsenal fans. This continues to be one of the key objectives since moving to the new, state-of-the-art Emirates Stadium in July 2006.
Tom Fox, Chief Commercial Officer, Arsenal Football Club, said: "Since moving to Emirates Stadium we have remained focused on exploring ways to improve our fans' matchday experiences. Through our ongoing partnership with Sony we have continued to introduce cutting-edge technologies to ensure that Emirates Stadium remains one of the world's leading sports venues."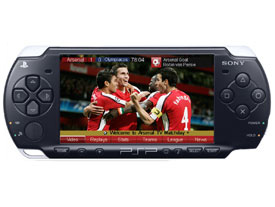 The launch of the Arsenal TV Matchday + application follows Sony's original installation of high definition screens throughout the venue, alongside the infrastructure required for the Club to broadcast its own in-stadium channel (Arsenal TV) across the network of in-stadium screens. Sony has been responsible for the stadium bowl Wi-Fi network, as well as the research and development (R&D) associated with the Arsenal TV Matchday + project, which has taken two seasons, including testing and live trials to reach today's milestone.
Arsenal fans will be able to experience the first live game to be broadcast using the Arsenal TV Matchday+ application when it launches later this month. For a one-off £10.00 fee fans will have access to view the rest of this season's home Premier League games. Access to games being played in the 2010/2011 season will go on sale at the end of this season.
"No one is under any illusion that the live experience isn't the ultimate way to watch sport. What this new service offers is an even greater immersive experience, ensuring visitors get more out of their visit to the stadium," commented Mark Grinyer, Head of Sports Business, Sony Professional. "Sony is constantly looking at ways in which technology can benefit both the fan and the club. Our work with Arsenal is truly a world first and we believe that it has set the standard for live event experiences. Arsenal approached us with a very clear objective in mind and we believe that the unique partnership we have developed has enabled us to support them in meeting it."
Source: Sony