Expanding the PSP universe, PSPgo is the smallest, lightest PSP yet, weighing in at just 160g.Which means it's now even easier for you to play great games, listen to your favourite music, watch videos, view photos, surf the Internet and chat with friends on the move.
Plus, with Bluetooth 2.0 technology now added to the mix, PSPgo also retains its critically acclaimed Wireless features including Ad Hoc Mode (direct PSP to PSP Wireless connection), Infrastructure Mode (PSP to Wireless local area network (WLAN) connection), Remote play (PSP to PS3 Wireless local area network connection) and Game Sharing, which allows you to share specific game features between two PSP systems. Never has there been so much power in your pocket.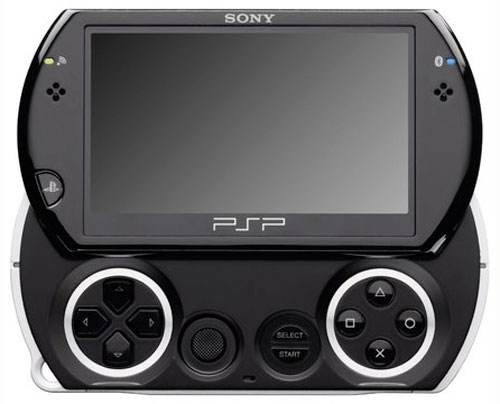 Sleek and stylish
PSPgo has a brand new look that's perfect for slipping into your pocket when you're on the go. The system's stylish slide open design reveals the familiar PSP button layout and feature set – complete with analog stick and built-in microphone. PSPgo is now the ultimate portable PlayStation gaming system.
No disc, no problem
PSPgo is conveniently disc free with a roomy 16GB of built-in memory for storing all your essential games, videos, photos and music. There is no need for you to carry games around anymore because everything that you need is now in one easy to find place: the palm of your hand.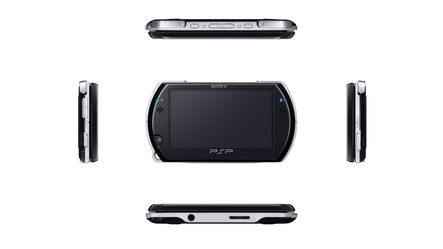 Anything you want, whenever you want it
Thanks to the PSPgo system's 16GB memory and Wireless connectivity you can download all your favourite entertainment from PlayStation Store wherever you are provided you have access to a Wireless connection. Great new games, hot new demos and cool wallpapers can all be accessed from PlayStation Store using your PS3, PC or PSPgo.
Your colour. Your PSP
PSPgo will be available in two eye-catching colours when it arrives in 2009. Be it slick Piano Black or shiny Pearl White, you pick the PSPgo design that suits you and your whole world. Remember, it's your colour. Your PSP.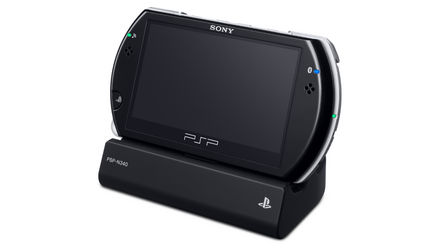 Media Go
PSPgo comes bundled with Media Go, a brilliant and easy to use PC application that makes it simple for you to browse PlayStation Store, as well as organise and store all your favourite downloaded games, demos, music, movies and photos.
Skype
PSPgo features a built-in microphone and speakers that allow you to chat with friends across the world with Skype. Provided you have access to a Wireless connection, Skype lets you make free calls to anyone else using the application, anywhere in the world. Never has staying in touch been so easy.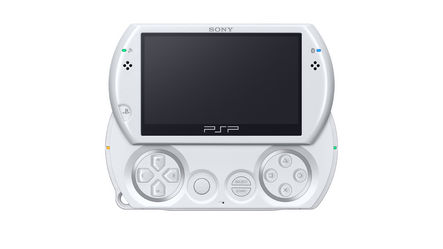 Superstar DJ
Need the ultimate soundtrack for your party without the fuss? VidZone is the answer: it's a completely free, on-demand video service for PLAYSTATION 3 that lets you pipe thousands of music videos straight into your living room. Using Remote Play, you will be able to access all this great content and more on your PLAYSTATION 3 system's Hard Disk Drive wherever you have access to a Wireless connection.
Games, games, games
With more and more games becoming available on PlayStation Store, the choices continue to grow for each and every kind of PlayStation player. Plus, with titles such as LittleBigPlanet, Gran Turismo, MotorStorm: Arctic Edge and Invizimals all arriving on PSPgo, there has never been a better time to game on the go.
PSP Go will hit the store shelves  on October 1 in North America and Europe and November 1 in Japan and will coast  $249 and November 1 in Japan.
Source: Sony