Gaming peripherals specialist Razer, today has officially enter and in the laptop market with the introduction of the "World's First True Gaming Laptop" – Razer Blade.
Razer's creation features full aluminum chassis which is only 0.88 inches thick and is equipped with 17.3-inch  LED Backlit display with 1920×1080 resolution. Weighting just 6.97lbs , this gaming giant packs a full-sized backlit keyboard and right next to it, the laptop also has a "revolutionary Switchblade User Interface" which features 10 adaptive tactile keys and a multi-touch LCD panel that can also display in-game information. This touch LCD panel can work in two modes – when a mouse is in use, it can displays in-game information,  and another mode that functions as an ultra-sensitive, multi-touch panel designed for gaming on the go.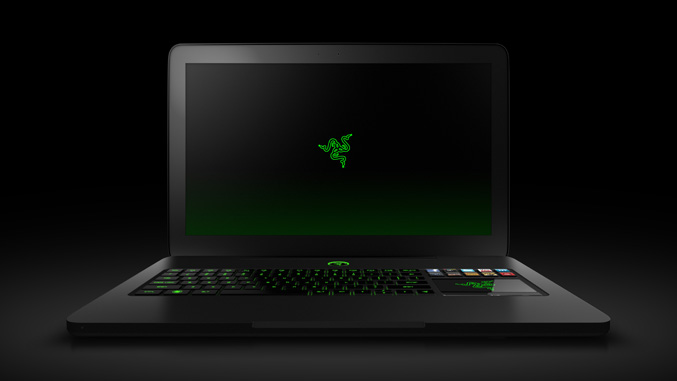 Under the hood the laptop is armed with a 2.8GHz Intel Core i7 2640M Processor paired with NVIDIA GeForce GT 555M with 2GB of dedicated memory and NVIDIA Optimus Technology. Other specs include 8GB of 1333MHz DDR3 memory, 320GB 7200rpm SATA HDD, Gigabit Ethernet, 802.11 b/g/n WiFi, Bluetooth 3.0, HD webcam, USB 3.0/2.0 ports, a a HDMI output, and integrated 60Wh Battery.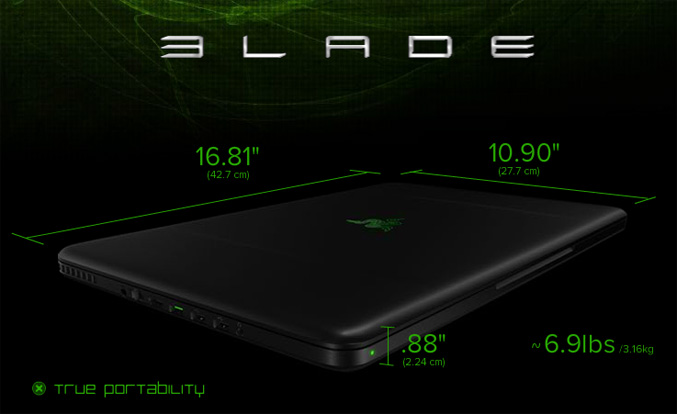 The whole machine has dimensions of 16.81″ (Width) x 10.9″ (Depth) x 0.88″ (Height) and is expected to be come available in Q4 2011, priced at $2799.99.
Source: Razer