Peripheral master Mad Catz announced a new licensed Arcade FightStick Tournament Edition for the upcoming Marvel Vs. Capcom 3: Fate of Two Worlds fighting game which will be available in time for the launch of the game on February 15th for the Xbox 360 and PlayStation 3.
The new FightStick comes with Marvel vs. Capcom 3 artwork and features "arcade-quality" components from Japanese arcade manufacturer Sanwa Denshi. It is equipped with  Japanese-style ball joystick, 30mm action buttons, screw-on rubber feet, D-Pad control switch, Dual-Turbo functionally, a locking mechanism to prevent accidental activation of turbo settings and a button placement configuration like the Vewlix arcade cabinet.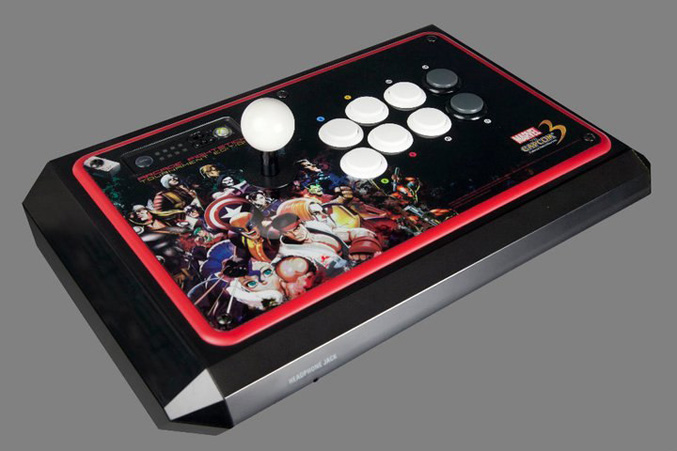 The FightStick is approved by Marvel and Capcom and will be available in limited production of only 5000 units, each will be individually numbered and will cost $159.