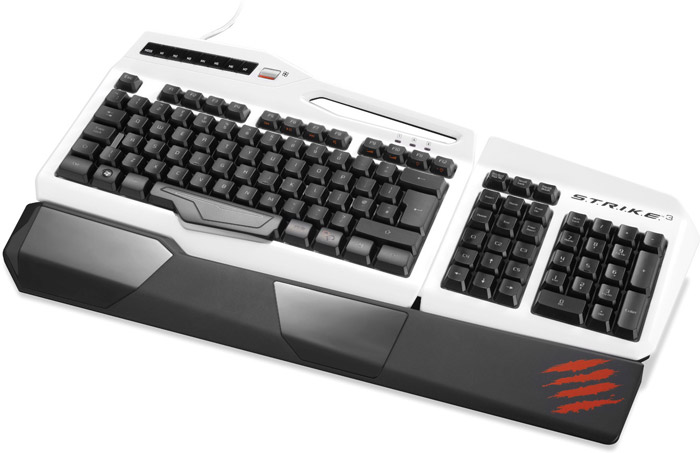 The US company Mad Catz, specialized in making gaming peripherals and various hardware, has unveiled a new gaming keyboard – the S.T.R.I.K.E.3.
The new gaming keyboard is fully modular and consists of three parts – two main modules and one additional that serves as a wrist stand. The three modules are also flexible and allow the end user to adjust the keyboard in many ways that serve best. In addition the new S.T.R.I.K.E.3 gaming keyboard offers extensive durability, programmable keys (a total of 12 keys with three different operating modes), a full backlit RGB key-bed that is capable of displaying 16 million different colors and full media controls.
The new Mad Catz S.T.R.I.K.E.3 will be available this fall in three colors – black, white and red. The pricing of the new gaming keyboard is unknown.

Source: Mad Catz