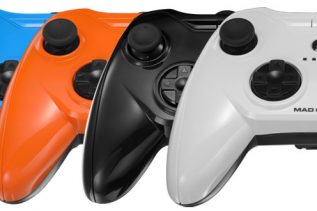 The US maker of gaming gear Mad Catz has released the all-new C.T.R.L.i and Micro C.T.R.L.i Mobile Gamepads. Previewed earlier...
The US company Mad Catz, specialized in making gaming peripherals and various hardware, has unveiled a new gaming keyboard –...
Gaming peripherals maker Mad Catz has officially started the sales of the R.A.T.M. wireless gaming mouse – the first in...
The US company Razer, which we've come to know for its unique and rather innovative mouses, keyboards and computer peripherals...
Mad Catz Interactive Inc., also known as Mad Catz has announced an update to the company's R.A.T.3 gaming mouse....
Mad Catz Interactive has released their co-branded with Microsoft gaming headset called Tritton Detonator, which promises to take your gaming...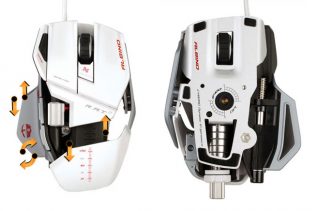 Mad Catz today unveiled its new gaming mouse which is a special edition of the Guinness World Records winning R.A.T.7...