NEC Display Solutions will be launching the first 23" screen with IPS technology in 16:9 format in autumn 2009. The MultiSync® EA231WMi combines excellent image quality in high resolution (full HD) with low energy consumption and its wide screen format enhances productivity.
Another innovation for NEC desktop displays is the DisplayPort interface for future-proof digital connectivity. Priced at a similar level as conventional 19" or wide 22" models it offers more display area to work with several applications at the same time. The monitor comes with TCO 5.0 certification and is therefore ideally suited for professional use.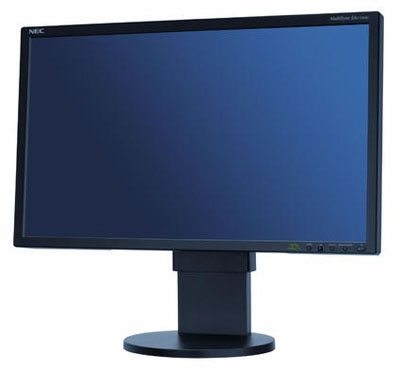 With IPS technology the EA231WMi offers outstanding viewing angle and image stability which will be appreciated by all office users. Alongside its high-quality panel technology and award-winning design, the MultiSync® EA231WMi also provides all the technical benefits of the EA series. These include integrated speakers, 110mm height adjustment and pivot as well as a USB hub. Additional environmental protection is achieved by an ambient light sensor for optimum screen brightness and energy usage at all times. The display features the latest Energy Star 5.0 and TCO 5.0 certification, with TCO 5.0 being one of the world's highest standards for ergonomics and environmental friendliness. This makes the EA231WMi the perfect office monitor from an ecological, economic and ergonomic point of view.
Availability
The NEC MultiSync® EA231WMi will be available from October 2009 in black or silver/white.

Source: NEC