The award-winning manufacturer of the Timeline Notebook Series, Acer – based in Canada, announced today the launch of the Aspire TimelineX family of notebooks. Amazing battery life, performance, and mobility is going to be delivered by the next-generation TimelineX product line, available now at retailers throughout Canada, starting at $629.99.
The Acer Aspire TimelineX notebooks are able to deliver amazing mobility with its amazing eight hours of battery life, which are achieved thanks to the combination of Intel's latest Core processor technology, and an advanced power management and LED backlit displays.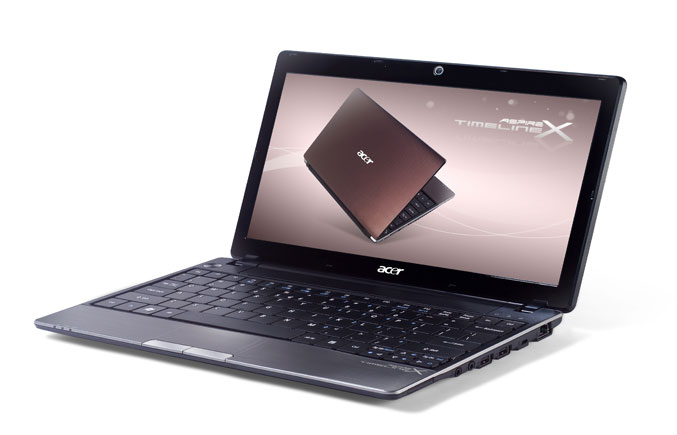 The 11.6-inch 1830T, the 13.3-inch 3820T, and the 15.6-inch 5820T combine to make up the Acer Aspire TimelineX family of notebooks. These notebooks are manufactured, housed in a premium and black brushed aluminum with a sleek and portable design, weighting from three to five pounds.
Acer Aspire TimelineX notebooks come equipped with either Intel Core i3 or Intel Core i5 processors with 3GB or 4GB of RAM Memory and the Windows 7 Home Premium operating system.
The 15.6-inch 5820T weighting at 5.5 pounds is the ideal notebook for consumers who desire a full-size notebook with a large screen. It comes with an Intel Core i3 Processor, 500GB hard drive and 4GB of RAM Memory at the price of $799.
Weighting at under 4 pounds, the 3820T comes with a high definition 13.3-inch LED backlit display, an Intel Core i3 Processor, 4GB of DDR3 RAM Memory and a 320GB hard drive at the price of $649.99. Ideal for consumers who require a system that will handle intense applications and games is the 3820TG that features an ATI Mobility Radeon HD 5470 Graphics Card with DirectX 11 support, 500GB hard drive, 4GB of DDR3 Ram Memory, and an Intel Core i5 Processor, priced at $799.99.
The 11.6-inch 1830T is the ultra alight notebook weighting at 3.09 pounds, easy to carry around anywhere you like, featuring an Intel Core i3 processor (ULV), 4GB of DDR3 RAM Memory, and a 500GB hard drive, for the price of $699.99.
The Acer Aspire TimelineX Models come with a standard one-year warranty (parts and labor).