ASUS has set a new standard in total motherboard protection with the launch of the ASUS Protect 3.0 Design based on Xtreme Design, which helps protect the earth, systems, and users. Equipped with intelligent anti-radiation shielding, the technology lowers the generation and transmission of harmful radiation by up to 50%—offering the lowest electromagnetic emissions from a motherboard in the industry. This lowers the adverse health impact to users and delivers more stable system operations. Additionally, active anti-surge protection helps enhance component and system longevity. Protect 3.0 also includes the ASUS EPU (Energy Processing Unit) chip to reduce system-wide power consumption by up to 80.23%* and to ensure a more environmentally sustainable operation.
Significant Elimination of Harmful Electromagnetic Rays with Low Radiation Design
On average, users are exposed to about eight hours of electromagnetic radiation daily from computer usage. Protect 3.0 effectively reduces this radiation exposure by up to 50%—achieving the lowest radiation emission levels in the industry. This technology is able to meet more stringent radiation limits by employing intelligent design features including the use of low-radiation components to minimize radiation generated. Additionally, a Low Radiation Circuit Design reduces the radiation produced by electrical components by intelligently positioning oppositely-charged electrical flows across each other to cancel out the fields generated. Finally, a Radiation Moat Design effectively eliminates radiation leakage to surrounding components by confining it to small region around an active area.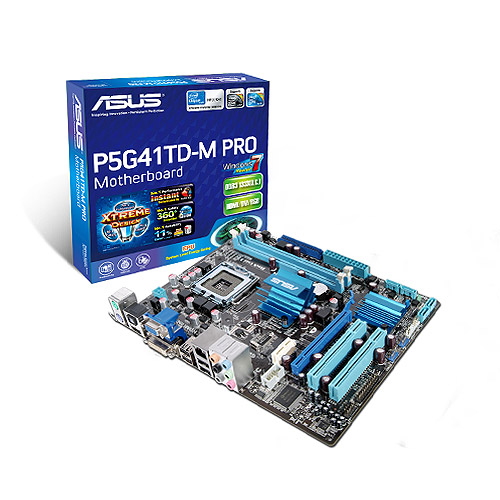 Enhanced Component and System Longevity with Anti-Surge Design
With its Anti-Surge Design, Protect 3.0 detects under- or overvoltage conditions in components and prevents electrical surges from spreading. Whenever surges occur especially during a thunderstorm or periods of unstable grid power delivery, Anti-Surge will immediately shut off the electrical supply and prevent potential component damage—thus enhancing total system longevity.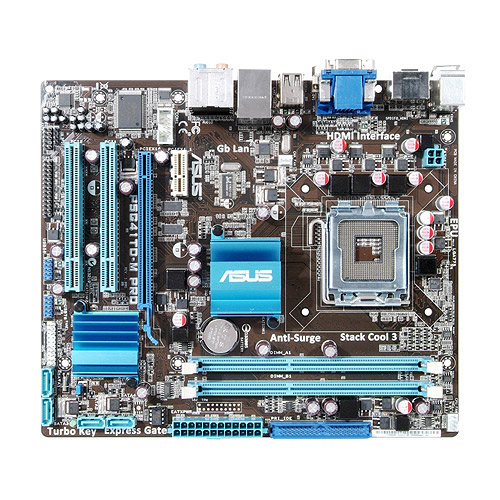 Superb Efficiency and Eco-friendly Operations with EPU Energy Saving Design
For enhanced efficiency and more earth-friendly operations, Protect 3.0 includes the ASUS EPU (Energy Processing Unit), an energy-saving chip that intelligently reduces power consumption by up to 80.23%. EPU automatically fine-tunes the power channeled to components such as the CPU in real time for superb efficiency. To further reduce energy consumption, EPU also automatically delivers the most appropriate power via intelligent acceleration and overclocking. Such enhanced efficiency results in less CO2 released to the atmosphere from lower power generation. In fact, 10 million EPU-enabled motherboards can help eliminate up to 207,430 tons of CO2**—equivalent to Australia's annual carbon emissions.
Specifications
Model
P5G41TD-M PRO
P5G41C-M
P5G41C-M LX
P5P41C
M4N68T PRO
M4N68T-M
CPU Socket
Supports Intel® LGA775 Processors
Supports AMD® Socket AM3 Processors
Chipset
Intel® G41 / ICH7
NVIDIA GeForce 7025 / nForce 630a
Memory
2x DDR3
2x DDR3
2x DDR2
2x DDR3
2x DDR2
2x DDR3
2x DDR2
4x DDR3
2x DDR3
Power Phase
4
4
3
4
4
4
PCIe x16 Slots
1
1
1
1
1
1
LAN
Gbit LAN
Gbit LAN
Gbit LAN
Gbit LAN
Gbit LAN
Gbit LAN
Audio
8-ch HD
8-ch HD
8-ch HD
8-ch HD
8-ch HD
8-ch HD
Storage
1x UltraDMA 100/66/33
1x UltraDMA 100/66/33
1x UltraDMA 100/66/33
1x UltraDMA 100/66/33
1xUltra DMA
1xUltra DMA
4x SATA 3Gb/s
4x SATA 3Gb/s
4x SATA 3Gb/s
4x SATA 3Gb/s
4x SATA 3Gb/s
4x SATA 3Gb/s
USB
8 x USB 2.0
8 x USB 2.0
8 x USB 2.0
8 x USB 2.0
10 x USB 2.0
10 x USB 2.0
VGA
HDMI, DVI-D, RGB support
HDMI, RGB support
RGB support
–
–
RGB support
Source: Asus