BenQ announced  the launch of their newest 22″ LCD Monitor TV, the SE2241 engineered for serious PC productivity and television entertainment.
Making a head-turning entrance into the sub-26 inch LCD TV category for "second TV" and high-density urban markets, the intriguingly chic SE2241 will impress corporate users, gamers, movie fans, and interior designers. Performance imaging technologies suited to home and office include proprietary SenseyeTM Human Vision Technology, 5ms rapid response time, and 10,000:1 Auto Contrast Enhancement (ACE); future-proof connectivity touts HDMI and DVI (through HDMI); and effortless setup and control are defined by integrated speakers, preset picture and audio modes, and HDTV 1080p compatibility. The SE2241 will likewise captivate consumers with exquisite styling befitting BenQ's reputation as an award-winning innovator of digital lifestyle devices.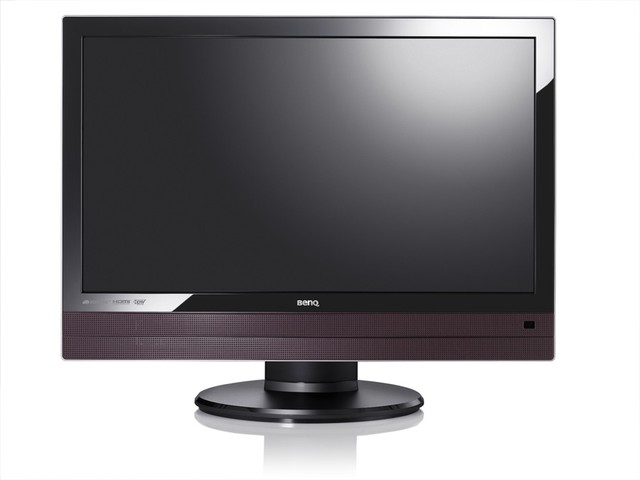 SE for "Serious Entertainment"
With the SE2241, world-renowned digital display provider BenQ delivers yet more entertainment options for today's modern lifestyle, which blends work and play, office and home. Consumers who are tight on space, or tight on time, will find that BenQ's latest Monitor TV elevates life to a new level of enjoyment, efficiency, and fun by adeptly centralizing all multimedia and information display to one place. Numerous performance and proprietary technologies promise flawless display of all TV content as well as all PC applications. A 10,000:1 Auto Contrast Enhancement – a BenQ exclusive development – intelligently optimizes contrast levels via automatic adjustment of the display backlight for unprecedented black levels. Such contrast precision, perfectly adapted to every individual scene, amplifies dark detail definition to reveal never-noticed elements lurking in the darkest game or move scenes. Onboard Senseye Technology, a proprietary image enhancement engine that mimics the human eye, produces exquisite, life-like clarity and vibrancy. Four Senseye preset modes (Cinema, Dynamic, Standard, and Custom modes) offer one-touch fine-tuning of both PC content such as documents, games, web-browsing, and picture viewing, and TV content such as HDTV broadcasts, Blu-ray movies, camcorder videos, and console games. The native 1920×1080 resolution also enhances entertainment visuals to 1080p/24Hz purity while increasing PC productivity by displaying more information and lessening scrolling. Digital noise reduction, 3D Y/C comb filter, de-interlacing, and rapid 5ms response time likewise eliminate image artifacts, blurring, and ghosting. Digital sound emitting from dual 3-watt speakers can be adjusted to Classic, Pop, Rock, and Jazz via preset audio modes. A convenient headphone jack thoughtfully placed within reach is a nod to serious gamers. Comprehensive connectivity testifies to the SE2241's work-play engineering: component, composite, S-Video, D-Sub and HDMI inputs allow for a variety of PC, HDTV, and Blu-Ray sources, as well as gaming consoles.
The SE2241's progressive fashion sense is as impressive as well-appointed specifications. The rise and fall of oceanic waves was the inspiration for the decorative speaker housing, which captivates the eyes with a 3-dimensional undulation of staggered waves. A slim, high-gloss ebony bezel accented by a polished silver frame reflects an understated elegance. Even the back of the SE2241 offers visual delight, graced by a curvaceous form in mirror black.
The SE2241will be available in Europe end May. For more information, please visit BenQ.com.
* The SE2241 is named "SE2231" in China, Taiwan and Middle East.
Source: BenQ