Dolby Laboratories unveiled an entirely new suite of audio technologies as part of the fourth generation of the Dolby PC Entertainment Experience program which aimed to enhance the  entertainment experiences on laptops and PCs.
The latest generation of Dolby PC audio technologies offers two technology suites, Dolby Home Theater v4, which delivers immersing surround sound and high fidelity audio for all forms of entertainment content, and Dolby Advanced Audio v2, which delivers a consistent listening experience and virtual surround sound via built-in speakers. Dolby also developed  a new consumer interface app that provides easy access to enable, disable, and customize the new audio technologies on their laptops.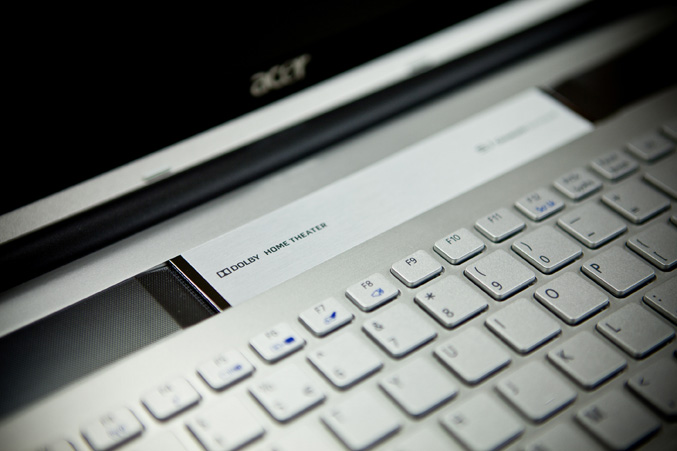 Dolby Home Theater v4  features:
Surround Decoder: converts stereo content into 5.1- or 7.1-channel surround sound and converts 5.1 surround sound into 7.1 surround sound
Surround Virtualizer: creates a virtualized surround sound experience over the PC's built-in speakers or over headphones
Dialogue Enhancer: improves intelligibility of dialogue across all types of content
Volume Leveler: maintains a consistent volume across all content and applications according to where the user sets the volume level
Volume Maximizer: boosts the level of the audio signal so users can turn up the volume without causing noise or clipping
Intelligent Equalizer: monitors and adjusts audio to match the user's chosen preset
Graphic Equalizer: lets consumers tailor audio to their exact specifications using high-quality digital filtering
Dolby Digital Output: provides real-time encoding of PC content into the Dolby Digital format over S/PDIF or HDMI™ outputs; users can then enjoy audio content from their PCs in surround sound on their home theater systems
Audio Optimizer: improves the frequency response of the PC's built-in speakers so content sounds true to the creator's intent
Audio Regulator: eliminates or reduces distortion caused by the combination of overdriven speakers and amplifiers
Dolby's partner Acer will release the first products utilizing these new technologies in its high-end Aspire Ethos multimedia notebooks, as well the company's  Aspire Z Series all-in-one PCs will also be packed with the new Dolby PC Entertainment Experience technologies.