Mitsubishi Electric Corporation announced today that it will launch the first large-scale OLED screen in the world entitled the Diamond Vision OLED.The Diamond Vision OLED uses organic light emitting diode for light source, and will begin selling on the 21st of September, 2010, around the world.
The Diamond Vision OLED is designed for indoor use, while it can produce vivid images thanks to the newly developed video controlling technology by Mitsubishi Electric. Wide viewing angles at eighty degrees and a maximum brightness of 1,200 cd/m2 are featured with the OLED screen.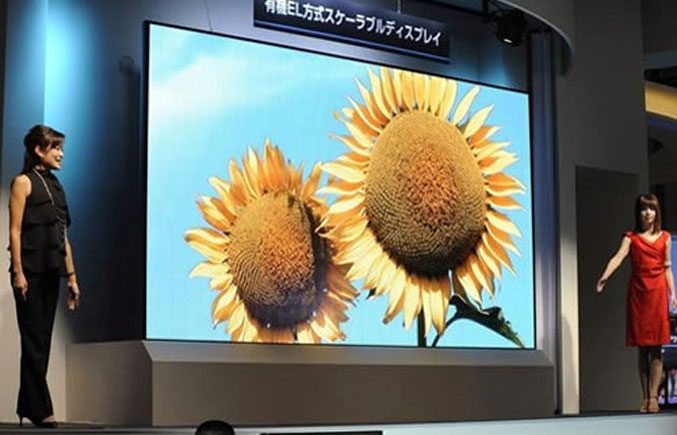 The Diamond Vision OLED is built by connecting 384mm standard modules that weight eight kilograms, making it scalable and flexible against rounded surfaces. The screen has a 99mm depth which enables it to be installed in limited spaces.

This large-scale OLED screen is jointly developed by Tohoku Pioneer Corporation and Mitsubishi Electric. It will be showcased at CEATEC JAPAN 2010 and will be released on the 5th and 9th of October, 2010 in Japan.