Kingston Technology Company, Inc., the independent world leader in memory products, announced a new addition to its SSDNow line of solid-state drives. Shipping immediately, the SSDNow V+ features capacities up to 256GB, higher input and output operations per second (IOPS) and faster read/write speeds than a standard mechanical hard-disk drive. It is targeted to prosumers and enterprise companies looking to increase performance and extend the life of existing systems.
"The SSDNow V+ is the ideal solid-state drive for power users, system builders, system integrators, and in demanding corporate environments where efficiency and performance are important as more system resources are in use," said Ariel Perez, SSD business manager, Kingston(R). "Users will be more productive as the drive's higher capacities and IOPS allow for more data storage and faster boot and application load times."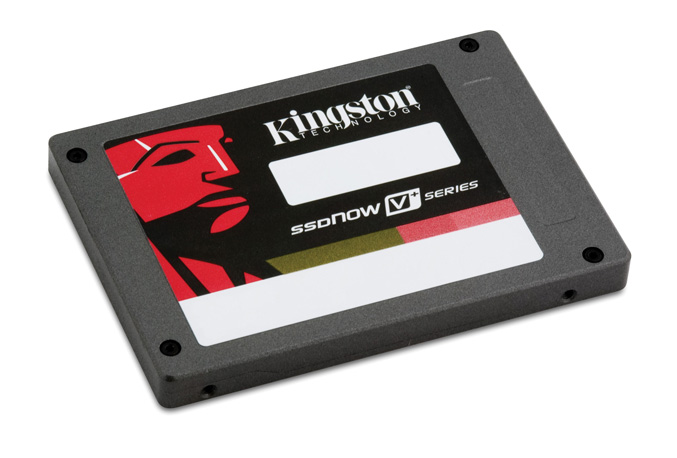 A computer's operating system will benefit from the drive's impressive random 4K read speeds of up to 6,300 IOPS, and random 4K writes of up to 291 IOPS. The Kingston SSDNow V+ has a blazing sequential read speed of up to 220MB/sec. and write speeds of up to 180MB/sec.
The V+ is the latest addition to the SSDNow family of solid-state drives. The V+ is currently available in the United States in 64GB, 128GB and 256GB capacities; the 64GB drive is available worldwide with increased capacities to come. It uses a standard SATA interface and is extremely durable with no moving parts and less heat generation than a typical hard-disk drive.
The SSD is backed by a three-year warranty, 24/7 tech support and legendary Kingston reliability. For more information visit www.kingston.com.
Kingston SSDNow V+ Features and Specifications:
Sequential Read Throughput*: 64GB, 128GB & 256GB – 220MB/sec.
Sequential Write Throughput*:

64GB – 140MB/sec.
128GB – 170MB/sec.
256GB – 180MB/sec.

IOPS (Input and Output Operations per Second)*:

Random 4K read – 6,300 IOPS
Random 4K write: 64GB – 84 IOPS
Random 4K write: 128GB – 158 IOPS
Random 4K write: 256GB – 291 IOPS

Form Factor: 2.5″
Interface: SATA 1.5Gb/sec. and 3.0Gb/sec.
Capacity**: 64GB, 128GB, 256GB
Supports S.M.A.R.T.: Self-Monitoring, Analysis and Reporting Technology
Storage temperatures: -40 C to 85 C
Operating temperatures: 0 C to 70 C
Dimensions: 69.85mm x 100mm x 9.5mm
Weight: 84 grams
Vibration operating: 2.7G
Vibration non-operating: 20G
Power specs: Active: 2.6W; Idle: 0.15W
Life expectancy: 1 million hours MTBF
Operating Shock: 1500G
Guaranteed: backed by a three-year Kingston warranty, 24/7 tech support
Source: PRNewswire