OCZ launches Enyo USB 3.0 external solid state drive

OCZ announces the Enyo Portable SSD, utilizing the USB 3.0 interface. The Enyo features anodized aluminum housing and will be available in 64GB, 128GB, and 256GB capacities.
Weighting just  87.7g and measures  56mm x 120mm x 10mm,  the Enyo has maximum power consumption of 2.4W for speeds  up to 260MB/s read and 200MB/s write.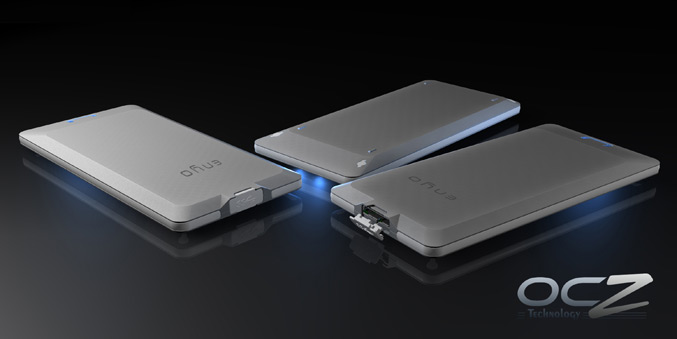 "We are continually searching for new ways to make the benefits of solid state storage available to consumers, and our new Enyo SSD is designed to make those benefits portable," said Ryan Petersen, CEO of the OCZ Technology Group. "The Enyo is a sleek external SSD that makes use of the increasingly popular SuperSpeed USB 3.0 interface to make transferring anything from spreadsheets to high definition movies significantly faster than traditional media. Consumers never have to leave home without their valuable files again."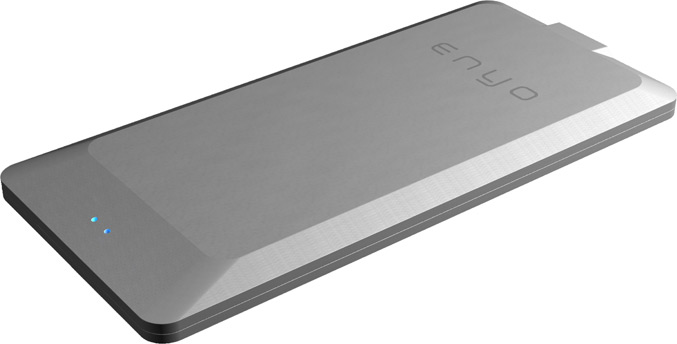 Specification:
Available in 64GB, 128GB, 256GB capacities
USB 3.0 Interface
Backwards compatible with legacy USB ports (2.0)
MLC Flash
64MB Onboard Cache
Background Garbage Collection
Blue LED indicators
Anodized Aluminum Housing
Seek Time: < .1ms
Slim, lightweight Design 87.7g
56mm x 120mm x 10mm H
Operating Temp: 0°C ~ 70°C
Storage Temp: -45°C ~ +85°C
Low Power Consumption: 2.4W in operation, 1.1W idle
Shock Resistant up to 1500G
MTBF: 1.5 million hours
3-Year Warranty
64GB Max Performance
Read: Up to 225 MB/s
Write: Up to 135 MB/s
Sustained Write: Up to 40 MB/s
128GB Max Performance
Read: Up to 260 MB/s
Write: Up to 200 MB/s
Sustained Write: Up to 150 MB/s
256GB Max Performance
Read: Up to 260 MB/s
Write: Up to 200 MB/s
Sustained Write: Up to 150 MB/s
Source: OCZ