Patriot announced Torqx 2 solid state drives

Patriot Memory today announces its new second generation solid state drives which comes with SATA II 3.0 Gb/s interfaces and 3x-nm MLC NAND Flash memory chips.
Promising to deliver "the perfect balance of price and performance", the new 2.5-inch SSDs offer read speeds up to 270MB/s and write speeds up to 230MB/s. Patriot's Torqx 2 has 128MB of cache, a MTBF of 1.5 million hours, also offers TRIM support and is available in 32GB, 64GB, 128GB and 256GB capacities for € 62, €104, €177 and €419, respectively.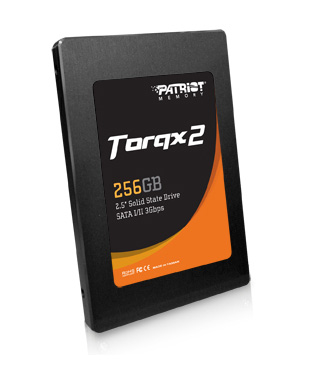 "We recognize there are a lot of users with desktops and notebooks that want the SSD performance experience but lack SATA III 6.0 Gb/s compatibility to fully take advantage of our higher-end drives," says Meng Jay Choo, Patriot Memory's Flash Memory Product Manager. "With the new Patriot Torqx 2 series, we are able to deliver a significant performance boost at attractive prices."