Green House announced two new IDE SSDs- 1.8-inch and 2.5-inch PATA SSD drives. The new proposals will use SLC (single-level cell) or MLC (multi-level cell) NAND flash chips, and will offer a capacity of 16 GB, 32 GB and 64 GB for the 1.8 "models and 16 GB, 32 GB, 64 GB and 128 GB for 2.5 "models.
According the company these SSD drives will have more than 2.8 million hours work before failures, power consumption of consume 1.5W, maximum speed reading and recording up to 65 MB / s (SLC) | 60 MB / s (MLC) and 55 MB / s | 35 MB / s, respectively.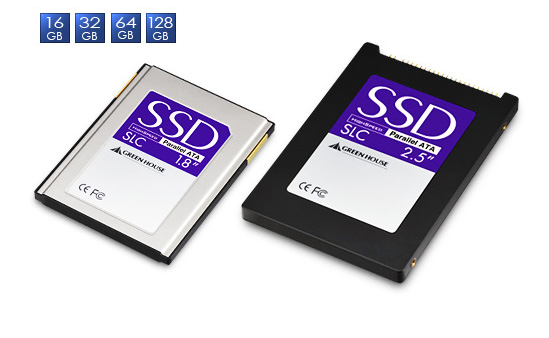 Currently the price is still unknown.