The LaCie's "tiny" USB portable hard drive is now metal – heavy metal – Iron Maiden, no Iron Monkey and is available now in 1TB capacity. The new Rikiki Go drive (which means "tiny" in French) is one of the smallest mobile hard drives on the market today with measures of only 75 x 109.7 x 13.4 mm and weights 158g
The Rikiki Go is encased in sturdy aluminum,  has an integrated USB cable,support up to 480Mbits/s, comes with  software suite for backup management, alsocomes with an additional 10GB of Wuala Secure Online Storage and is available in 500GB and 1TB capacities starting at $89.99.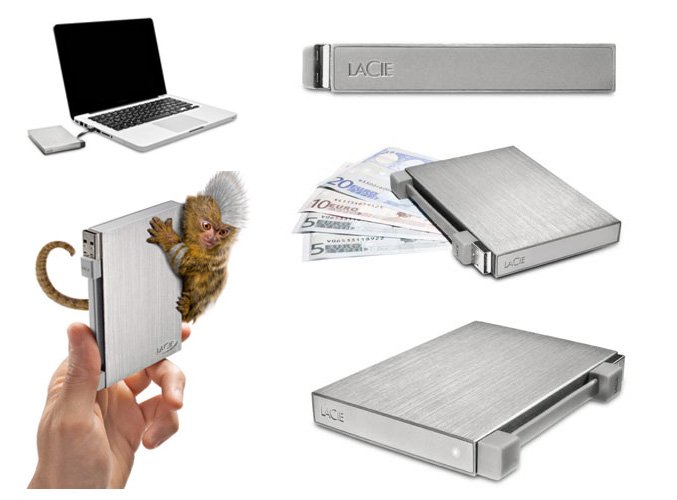 LaCie also announced that company's other three Rugged mobile hard drive are now available in 1TB capacity.