LaCie added this week a new member to its rugged hard drives family, the LaCie Rugged Mini which is 40 percent smaller, rain-resistant and can withstand one ton of pressure.
The new portable hard drive is once again designed by Neil Poulton and comes with the iconic orange rubber sleeve for added protection. Along with its scratch-resistant aluminum casing and  shock- and drop- resistant features, Lacie also claims that it can handle a 1-ton car over it and then can still work. Rugged Mini weights only 240 grams and is equipped with 5400 or 7200 RPM HDD models within, available in 500GB and 1GB variants. It offers USB 3.0 interface, an automatic Eco mode that lowers the power consumption by up to 40% when not in use, and comes also with LaCie's Private-Public software with AES data encryption and password protection, and 10GB of Wuala secure online storage for one year, allowing you to securely store, share and sync your data online.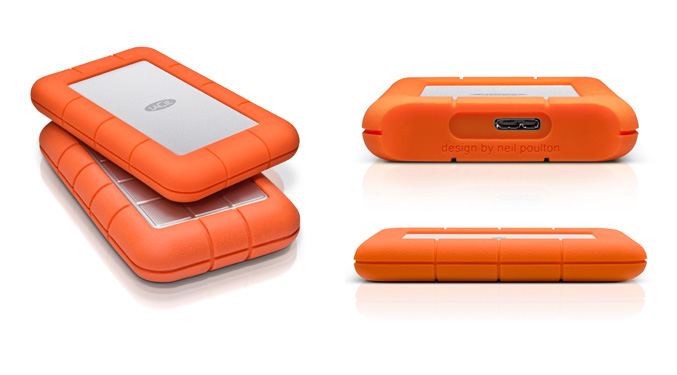 The Rugged Mini 500GB (5400)  and 1TB (5400) will cost you $95.00 and $159.99 respectively, while the 500GB (7200rpm) model is set at $119.99.
Source: LaCie