Acer has come back once again with two new monitors – the KG270bmiix and the KG240bmiix – that have been designed for gamers. You should not expect a ton of features, though, since both products are budget ones, but they still offer everything a budget monitor should have.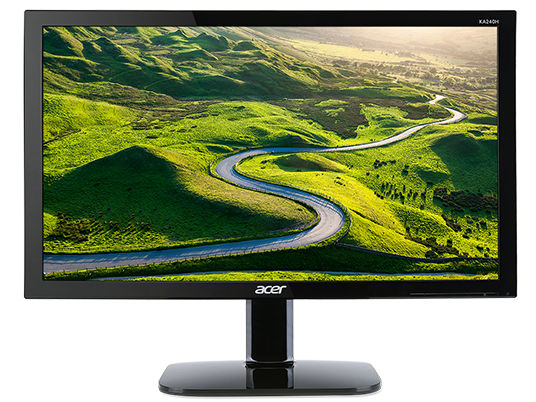 The main difference between the two new Acer models is in the display size – the KG270bmiix is obviously a 27-inch monitor, while the other model is a 24-inch one. They share most of the tech specs and this explains the great similarity in the monitor names. The monitors use TN technology and feature 1 ms of response time. They also work at Full HD resolution and feature 1000:1 of contrast ratio, 170-degree horizontal viewing angles, 160-degree vertical viewing angles, three monitor settings for different games – Action, Racing and Sports, a special Black Boost mode for improved black color, two built-in 4W speakers and a number of ports – a single D-Sub connector and two HDMI ports. The only other place where the monitors differ is in the brightness department – the KG270bmiix has 300 cd/m² of brightness, while the KG240bmiix offers 250 cd/m².
No word on pricing or availability as of now.
Source: Acer