There's a new product entry in AOC's list of computer displays this week – the all-new 60ID series – that is aimed at both business and home users.
Monitors that range from 19 inches to 24 inches in size with all of them having a matte black finish represent the 60ID series. Despite the size differences the screens share quite a bit of tech specs – they all come with 250 cd/m2 of brightness and a static contrast of 1000:1 with the dynamic contrast ratio being 20 000 000:1. All of the monitors are also LED backlit for better colors and picture quality as well as for power savings.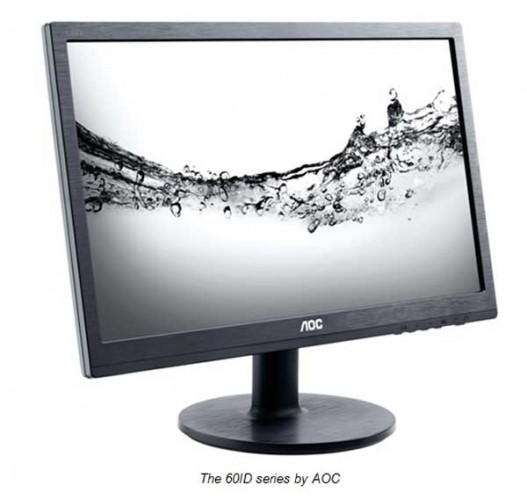 But the screen size difference is also the reason for small but important tech dissimilarities. For example the response time ranges from 2 ms to 5 ms gray-to-gray depending on the screen size. Smaller displays operate at 1440 x 990 pixels while larger displays work at 1920 x 1080 pixel resolution. The size difference is also the reason for a variety in power consumption – while smaller models consume as much as 26 watts of power the larger models reach 42 watts of power consumption – in standby all models consume less than half a watt.
The AOC 60ID series of computer monitors also offers USB 2.0 hubs, DVI-D and HDMI on some models but all of them come with VESA wall mounts and ambient light sensors.
The AOC 60ID series will be commercially available this month for 111 British pounds and up.

Source: Slashgear