The company AOC is preparing to release a new LCD monitor, which target the consumer who wants a 3D capable monitor at lower price. 
Called the e2352Phz, the monitors has 23-inch LED-backlight panel with 1920 x 1080 resolution, 300 cd/m2 brightness and 5ms response time. Instead of active shutter glasses, it will provide 'flicker-free' 3D viewing through the use of polarized 3D glasses, transmitted via DVI,  HDMI and D-Sub interfaces.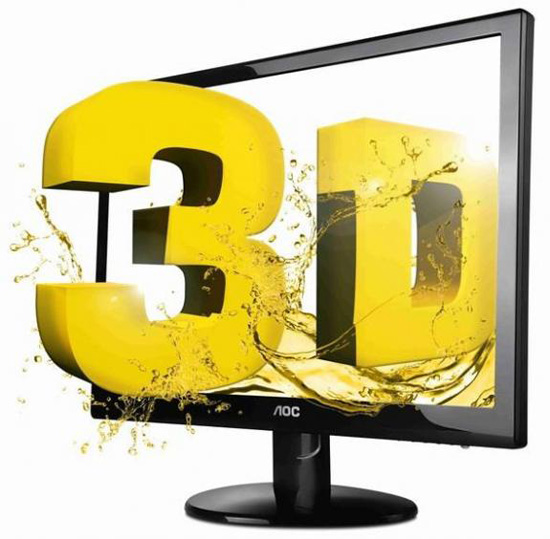 The AOC e2352Phz 3D monitor is expected to be available from mid-July at €249.
Source: TCMagazine