Global provider of digital lifestyle devices, BenQ, continues to forge ahead in the LED display revolution with the introduction today of two new models, the G Series 19" W G920WL (16:10) and the 18.5" W G922HDL (16:9), which is the world's first LED display in the 18.5" W segment. Compelling price points, solid performance, economical screen sizes, and boasting the lowest power consumption rating in their respective size categories, the new models appeal to cost- and eco-conscious corporate users who appreciate the G Series' mercury-free, energy-efficient engineering. The G Series follows the recent release of BenQ's V Series Eco LED displays and contributes to what will be a comprehensive LED lineup spanning 18.5" W to 24" W sizes to be launched now through 1Q 2010.
G Series Keeps Work Lookin' Great
By employing LED backlighting, the G Series offers brilliant visuals that enhance productivity and eye comfort in the workplace. Most notably, the G920WL and G922HDL exhibit zero light leakage, enabling an ultra-high dynamic contrast ratio (DCR) of 5 million:1. Such a near-infinite DCR translates to super-intense blacks, brilliant whites, and innumerable color variations in between so that all content – from fine text, graphs, chart, and tables to fast-action games and dark video scenery – are rendered in razor-sharp definition. Visual excellence is further enhanced by BenQ's patented Senseye™ 3 Human Vision Technology, which offers one-touch optimization of image richness, clarity, and depth using preset modes calibrated to specific applications: Standard (office and Internet), Movie (DVD and TV), Game, Photo, sRGB (for 100% color consistency across all sRGB devices), and Eco (for power-savings).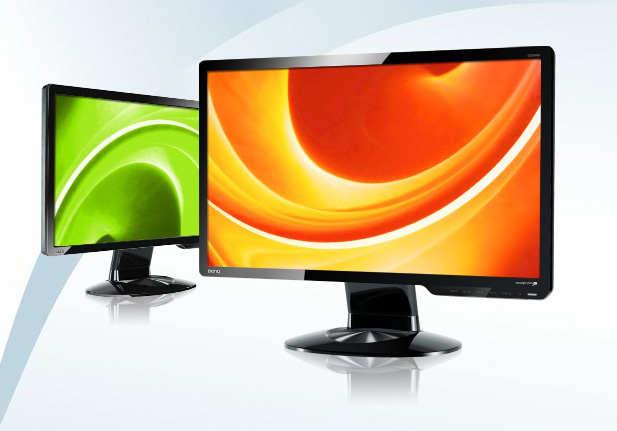 "LED is the next big thing in display technology, enabling never-before-possible levels in DCR for amazing visuals," said Peter Chen, General Manager of BenQ Technology Product Center. "Plus, there are the undeniable ecological benefits that are even more relevant. Overall, the G Series makes leading-edge LED advancement mainstream affordable so that everyone can experience and contribute to a future that's Lookin' Great both in digital lifestyle and in the natural environment."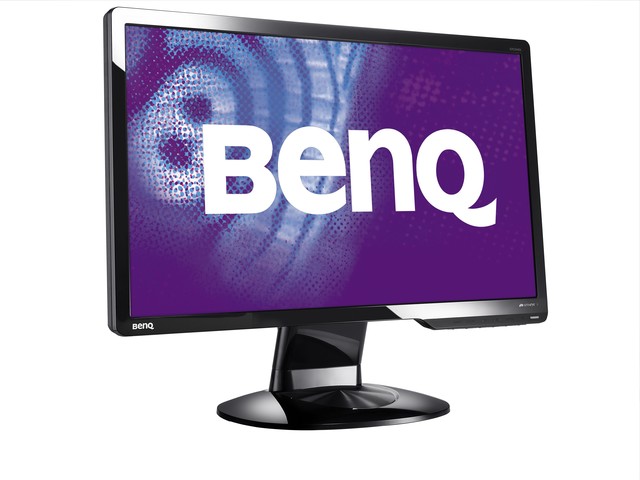 Eco- and Office-Friendly
Perfect for today's progressive corporations seeking energy-efficiency and optimal TCO (total cost of ownership), the G Series gives dual meaning to "Eco-friendly" by being both an ecologically responsible and an economically practical product. The panels are 100% mercury-free, which is a significant ecological advantage over traditional CCFL displays, and a noteworthy consideration for corporate users seeking to proactively comply with changing environmental regulations. LED technology also enables the G Series to use substantially less energy (approximately 60% less in G920WL and 43% in G922HDL) than CCFL displays of the same screen size. In fact, at 10W (G920WL) and 11W (G922HDL) in Eco mode, the G Series leads the industry with the lowest power demands in their respective size categories – a big ecological and economical plus for businesses seeking to lower costs. Additionally, the G Series increases office productivity by enabling simultaneous viewing of multiple applications on the large widescreen formats: a 16:10 aspect ratio on the G920WL (1440×900 WXGA+ resolution) makes side-by-side viewing of office documents easy and comfortable; a 16:9 aspect ratio on the G922HDL (1366×768 WXGA resolution) is perfect for undistorted viewing of HDTV and HD movies. And because LED is a stable light source, the G Series provides flicker-free performance ideal for long-term viewing (such as at the office) and improved visual comfort. Both models have D-Sub and DVI.
The G Series displays are certified TCO 5.0, RoHS, EnergySTAR 4.1, EuP, and will be certified advanced EnergySTAR 5.0 in Nov '09; and have received the China Energy Label Level 1 recognition. The new displays will be available in China, Europe, and the Asia Pacific beginning mid-August. For more information, please visit BenQ.com
Source: BenQ