The Korean tech giant Samsung has introduced the rumored update to its Galaxy A smartphone line in the form of three new handsets – the Galaxy A7, Galaxy A5 and Galaxy A3. The new devices boast improved cameras with optical stabilization, fingerprint readers (except the Galaxy A3) and support for Samsung Pay.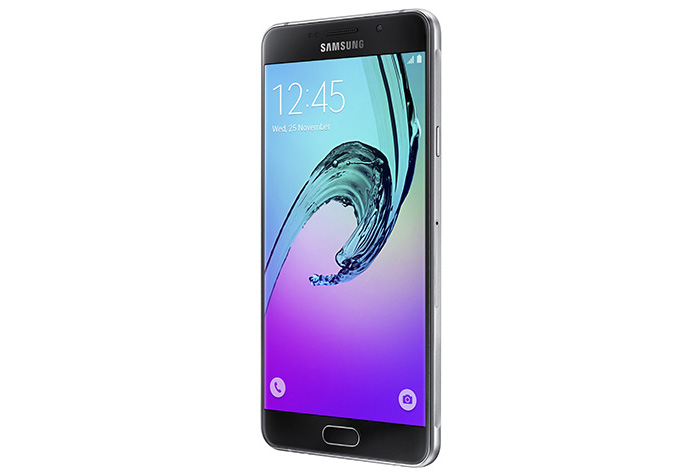 The new Galaxy A7 is a bit larger and heavier than its predecessor but this is due to the more powerful 3300 mAh battery inside. The handset supports Fast Charging and has a 5.5-inch Super AMOLED display that works at Full HD resolution, an 8-core processor at 1.6 GHz, 3 GB of RAM, 16 GB of internal memory, two cameras – one rear at 13 MP and another front at 5 MP – and Android 5.1 Lollipop. The Galaxy A7 also offers 802.11n Wi-Fi, LTE, Bluetooth 4.1, NFC, and a microSD card slot (up to 128 GB). The smartphone measures 151.5 x 74.1 x 7.3 mm and weighs 172 grams.
The Galaxy A5, however, does not bring tons of surprises – the device is virtually the same as the Galaxy A7, save for the display, which measures 5.2 inches and the RAM, which is 2 GB here. The dimensions and the battery are also different – the handset measures 144.8 x 71 x 7.3 mm, weighs 155 grams and features a 2900 mAh battery.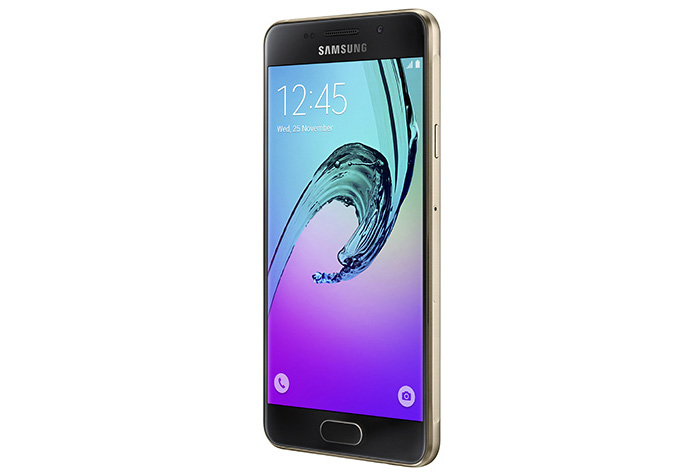 The Galaxy A3 is the smallest and perhaps the cheapest model of the three – the handset offers a quad-core chip at 1.5 GHz, 1.5 GB of RAM, 16 GB of internal memory, a 4.7-inch Super AMOLED display at 1280 x 720 pixels, support for LTE, a microSD card slot and a 2300 mAh battery. The camera configuration is the same as in the Galaxy A7 (a fact, which is also true for the Galaxy A5) and finally the Galaxy A3 measures 134.5 x 65.2 x 7.3 mm for total weight of 132 grams.
The new smartphones will be on the market in mid-December and Chinese customers will get them first. There are no prices as of now but each new Galaxy A smartphone will also have a dual-SIM version.
Source: Samsung