BenQ expands their new Full 1080p High Definition LCD monitor E Series lineup today, the E2420HDB. Designed for the gaming consumers, industry professionals and multimedia enthusiasts – the E2420HDB features a 24" glare wide screen with 16:9 Full 1080p HD, BenQ's exclusive Senseye® 3 technology, display mode hotkey, compatibility with Microsoft Windows 7, and is RoHS certified.
The E2420HDB satisfies and enhances today's display-centric Full HD world with uncompromised picture quality of full 1080p HD. Users can expect the best from BenQ's extra wide screen LCD monitors, as they are the pioneer of the 16:9 aspect ratio. Gaming and multimedia enthusiasts can immerse themselves in their favourite past-time with more life-like and vibrant images.
BenQ's next-generation Senseye® 3™ technology dramatically boosts image and infuses images with breathtaking color vitality and depth. A 50,000:1 dynamic contrast ratio, 300-nit brightness, and blur-free 5ms response time, additionally underlie solid display performance from E2420HDB. Senseye® 3™ technology optimizes contrast, clarity, color, and motion at the touch of a button for all multimedia and gaming display scenarios: Standard, Movie, Game, Photo, sRGB, and Eco mode. Being a green has never been easier with BenQ's Senseye® 3™'s Eco mode.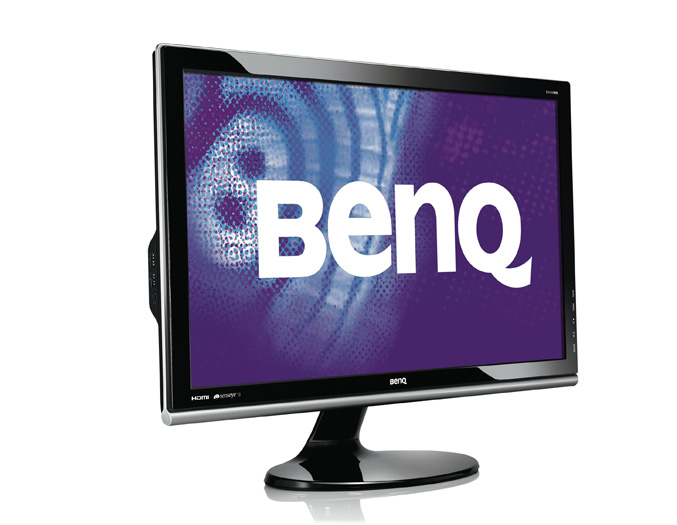 E2420HDB also comes with a display mode hot key, allowing users to display aspect ratios other than 16:9 without geometric distortion. This means that a full picture, or a non-widescreen movie can be perfectly displayed with its 16:9 widescreen panel – allowing you to enjoy the best visual entertainment.
This new LCD monitor is also Microsoft® Windows 7® certified, making them fully compatible with Windows 7 color systems. Simply connect the E Series to a Windows 7-equipped computer, and the system will instantly recognize the monitor, making setup and connection effortless.
BenQ has, in their best effort, made sure all LCD monitors earn the RoHS certification, putting a restriction on the use of hazardous substances in its electrical and electronic equipments. The E2420HDB is no exception, hazardous and harmful material use has been prohibited, taking greater care of the users safety, as well as keeping the Earth lookin' great.
The E2420HDB (MSRP $195) will be available in China from April 2010. For more information, please visit BenQ.com
Source: BenQ