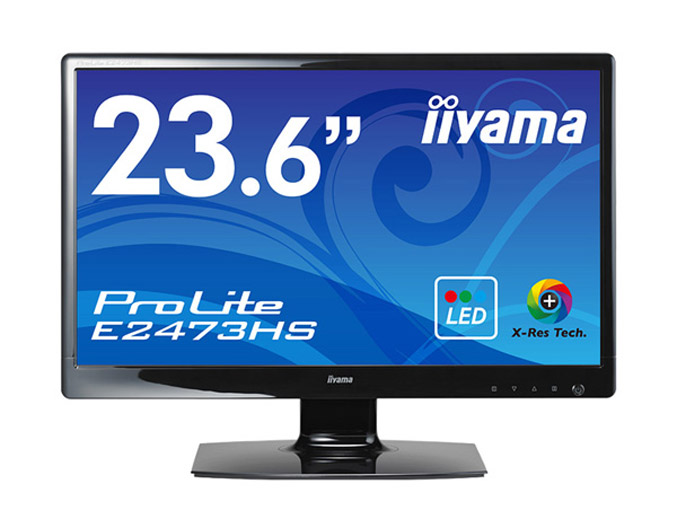 The Japanese display maker Iiyama has added two new desktop monitors to its ProLite series – the 24-inch E2473HS and the 27-inch E2773HS. Both of them come with the X-Res technology that enhances computer images giving the impression for higher resolution than there actually is.
The two monitors also feature conventional TN-film LCD panels with LED backlit illumination and a standard resolution for both models of 1920 x 1080 pixels. The 24-inch model sports 2 ms of response time and 1000:1 contrast ratio with mega contrast DCR while the 27-inch model offers 1 ms of response time and 1200:1 of contrast ratio with both models offering 300 cd/m2 of brightness. HDMI, DVI and D-Sub ports represent the monitor connectivity.
The monitors will become available in late November. The E2473HS will cost 220 EUR, while the larger E2773HS will set you back 260 EUR.

Source: Revioo.com