LG Electronics introduce new Full HD LCD monitor for gamers and movie fans. This 23 inch White Glossy widescreen LCD has FLATRON f-ENGINETM timepicture-enhancing chip which offers enhanced image definition, smooth motion, and superb colour reproduction, making it ideal for watching films or play your favorite games.
The W2363V has a native resolution of 1920 x 1080 pixels, brightness of 300 cd/m2, dynamic contrast ratio (70,000:1 DCR)  and support of SRS Audio.
Here is some of features:
Thru Light
More Exciting with Dynamic Lighting.
Thru Light, which is similar to an equalizer system, displays the energy of visuals and sound with lighting to maximize the sensation of the entertainment experience. Bring the thrill of playing arcadegames into your own room with Thru Light. Strategy.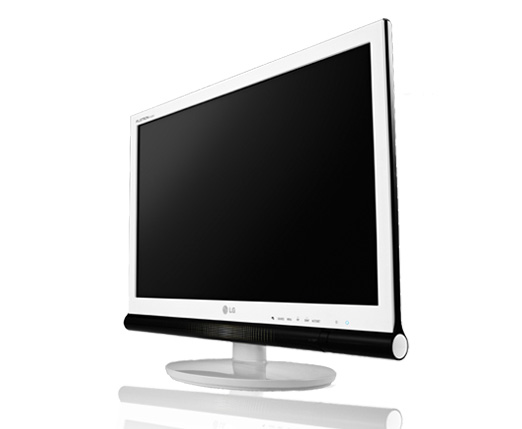 Game Mode
Zero -Delay Detection of Your Opponent's of moves
Precise and immediate response is crucial for winning shooting games. Thru Mode creates an ideal environment for playing speedy games and enjoying realistic action scenes by reproducing images with zero delay time.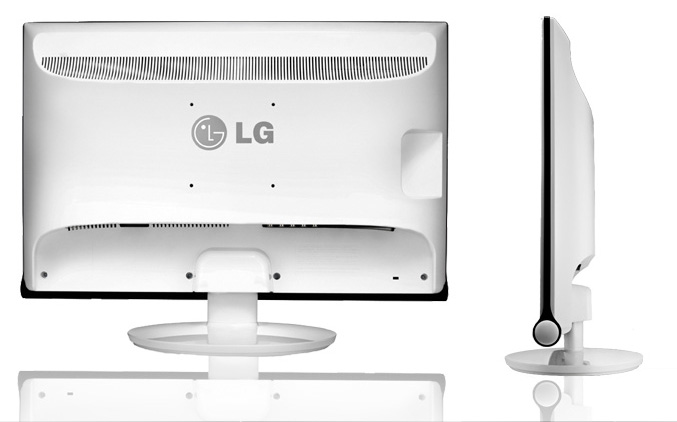 SRS TruSurround HD
SRS TruSurround HD that supports 360-degree surround sound that elevates sound pressure level to enhance virtual reality. SRS TruSurround HD also maintains a constant volume level to eliminate irritation caused by shift of perceived volume when reproducing different contents or changing devices.
2x HDMI
With two built-in HDMI inputs, digital video and audio signals can be processed without distortion.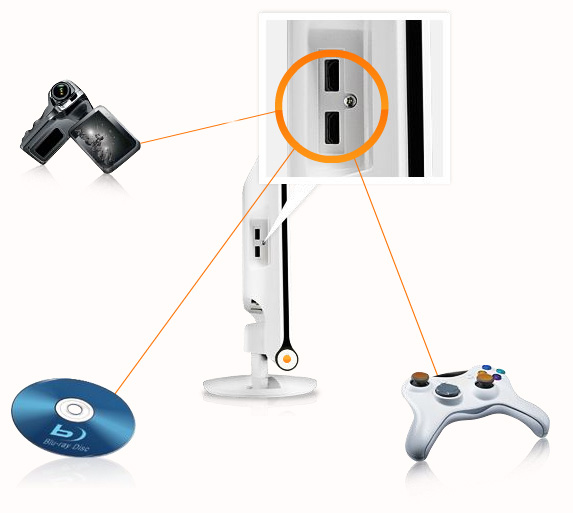 PIP – Do Two Things In Single Screen
LG W2363V features PIP (Picture in Picture) function that displayscontents on the main screen while showing another on a sub screen.With PIP, you can conveniently handle two jobs at the same time and also switch main picture and sub picture with the convenient Swapfunction.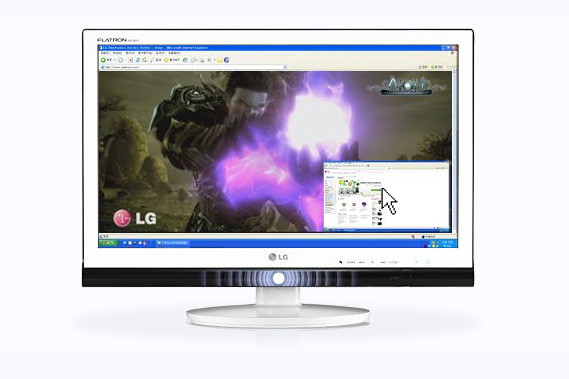 The W2363V has also in addition a stereo jack, two USB ports, D-Sub, DVI-D and Component, but for now it will be available only in Japan for around 225€. Too bad!
Source: AkihabaraNews, LG