The Dutch electronics giant Philips has designed a rather unusual but useful PC monitor that takes care of your eyes and body position in front of the computer.
The new monitor, known as Philips Brilliance 241P4LRY, will be sold by the MMD Monitors & Displays and features the so-called ErgoSensor function that takes into account the presence of a user in front of the monitor. In case there's no one in front of the screen the innovative ErgoSensor function puts the display into the power-saving Sleep mode. While using the display this same function analyzes your body position and how much time you've spent using the monitor. If ErgoSensor thinks that you've used the display for too long or your body position is unhealthy you'll get a warning message saying you need to get some rest or that you need to change your body position.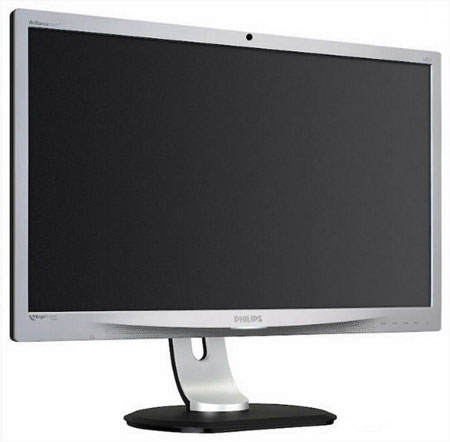 In technical terms, however, the new Philips Brilliance 241P4LRY is nothing special. The display uses a 24-inch LCD TN panel with resolution of 1920×1080 and comes with 250 cd/m2 brightness and 1000 : 1 contrast ratio. There also are DVI, D-Sub and DisplayPort inputs, four USB 2.0 ports, built-in 3 W stereo speakers and an adjustable stand that allows you to adjust the tilt, rotation, height, and even change the screen orientation from horizontal to vertical and vice versa – this is the so called Pivot function.
The new Philips Brilliance 241P4LRY will debut in Europe next month for a price of 339 EUR.
Source: xtreview.com