MMD, the brand license partner for Philips monitors, has announced a new monitor named Moda, which is the latest addition to the company's X-Line of consumer monitors designed to offer healthier visual experience to users.
The new Philips LightFrame Moda 248X3LFHSB offers a 23.6-inch display but the overall design is the thing that catches your attention. On the outside the new monitor features an aluminum die-cast base with two-toned glossy finish and there's also the proprietary LightFrame technology thanks to which the monitor emits a gentle blue light that soothes and refreshes the eye, hence reducing eye fatique and improving concentration.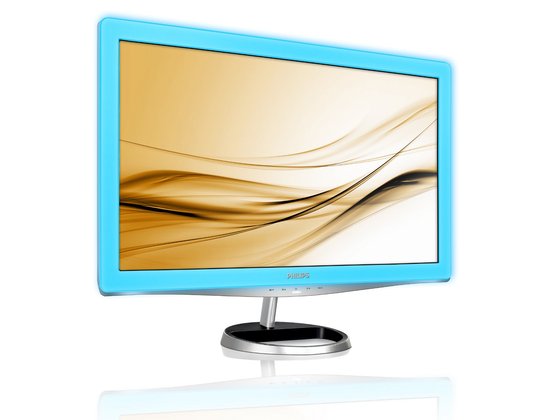 The Philips LightFrame Moda 248X3LFHSB also features two dual HDMI connectors and a VGA port that allow connectivity to various other devices. In addition the Moda monitor comes with SmartColor that extends visual colour range for rich and vibrant images, SmartTxt, which can improve clarity of text-based applications including Word and PDF documents, and SmartResponse for fast transitions between moving frames.
Available now the Philips LightFrame Moda 248X3LFHSB costs 399 Singapore dollars.
Source: VR-Zone