The Cooler Master USNA95 notebook power adapter comes with a built-in USB port and nine different tips for various brands of notebooks, small enough to fit into the palm of a hand and is aimed to replace your original notebook power adapter.
The compact USNA95 has dimensions of 104 x 62 x 17 mm, can deliver 95W of output power at 19Vdc and also charges USB devices such as smartphones, MP3, iPod, PDA, GPS etc , thanks to its built-in USB port, which Cooler Master boasted up from the standard 500mA output to 1A, allowing some device to charge up to 30% faster than PC USB power. It also have a smart LED indicator, which inform you whether your USB device or notebook is charging properly.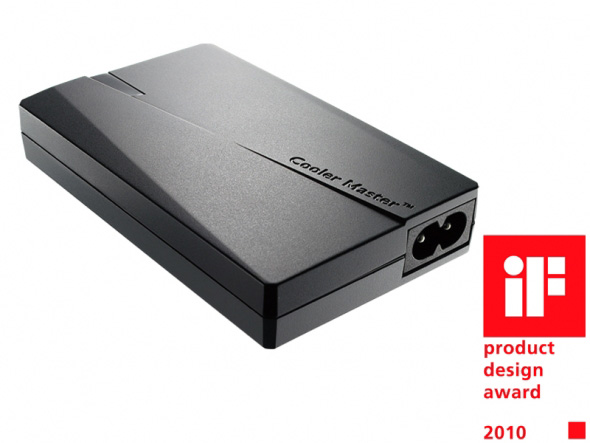 Backed by a three-year warranty, theUSNA95will be available soon for around €60.
Features:
Ultra slim design and light weight for easy storage and portability
Delicate surface and texture for stronger durability
USB port supports most USB charging device
Powerful 1A charges USB devices up to 30% faster than PC USB power
UP to 90% efficiency
Great cable management with cable clip
9 charger tips compatible with most laptops
LED indicator: Green for power-on and Red for USB charger