For all power users on the go and people involved in heavy duty computing Dell has prepared something new – the Precision M4700 and M6700 mobile workstations that offer both mobility and serious computing power all in one easy to handle package.
Power means recent hardware and the M4700 (15-inch screen) and the M6700 (17-inch screen) pack it. Fuelled by the latest Intel Ivy Bridge Core i5, Core i7 and Extreme Edition processors, the workstations offer a choice of professional graphics that includes the NVIDIA Quadro K-series GPUs and AMD's FirePro graphics series. Furthermore, the M6700 is the first and only to offer AMD FirePro M6000 with PCI-E x16 3.0 for the fastest data throughput.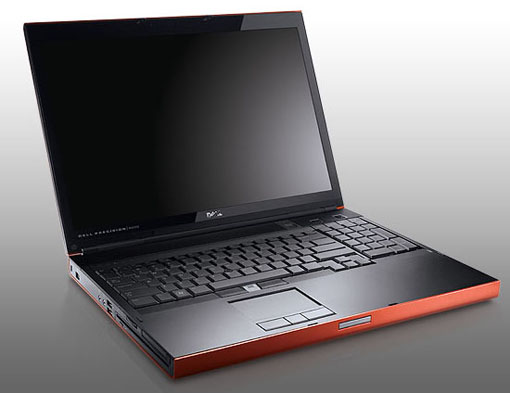 Additionally, the Dell mobile workstations provide up to 32 GB of DDR3 memory, 512 GB SATA3 solid state drive, up to four storage devices with up to 2.8TB of total storage in RAID 0/1/5 configuration, WLED and IPS RBG LED display with optional multi-touch (in M6700).
The connectivity ports are represented by two USB 3.0, two USB 2.0, one eSATA/USB combo port, VGA, HDMI and DisplayPort 1.2 – all of which are housed in thin but durable aluminium and magnesium alloy chassis.
The Dell Precision M4700 starts at 1649 USD, Precision M6700 starts at 2199 USD and Precision M6700 Covet starts at 3579 USD.
Source: PCLaunches