Dell has launched a new ultrabook – the XPS 13 – that packs a lot of punch for a good price.
The XPS 13 features a super-thin design and has already been called one of the best ultrabook designs the company has produced so far. But this is not all – starting at 999 USD the Dell XPS 13 is also cheaper than the MacBook Air and has a smaller footprint than competing 13-inch ultrabooks.
The basic 999 USD configuration comes with a 2nd generation Intel Core i5-2467M processor, running at 1.6 GHz (2 GHz with Turbo Boost), 4 GB of DDR3 memory, a 128 GB SSD and Intel HD 3000 graphics. There's also a 6-cell battery that, unfortunately, cannot be removed. Additional features include a backlit keyboard, 1.3 MP webcam and Intel Centrino Advanced-N wireless as well as Windows 7 Home Premium 64-bit edition.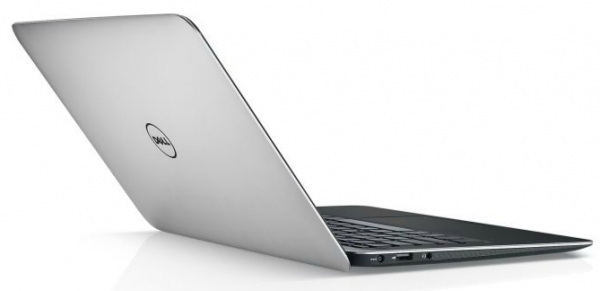 For an additional 500 USD customers can upgrade to the high-end model that comes with an Intel Core i7-2637M processor at 1.7 GHz and a 256 GB SSD.
The Dell XPS 13 also grabs your attention with its super slim and sleek chassis made of machined aluminum with a carbon fiber composite base. There's also a magnesium palm rest with soft touch paint. The unit is 0.24 inches at its thinnest point and just 0.71 inches at its thickest. At the default configuration, the system weighs in at just 2.99 pounds.
All Dell XPS 13 configurations also come with a T-Mobile 4G Mobile Wi-Fi HotSpot and three months of free service without a contract. Systems additionally ship with a one-year Skype Premium subscription, Adobe Photoshop Elements 9, Adobe Premiere Elements 9 and McAfee Anti-Virus software.
Dell truly has a great ultrabook on the market, but with Intel's 22 nm Ivy Bridge cores right around the corner it may be worth it to wait a few more months.
Source: Techspot.com