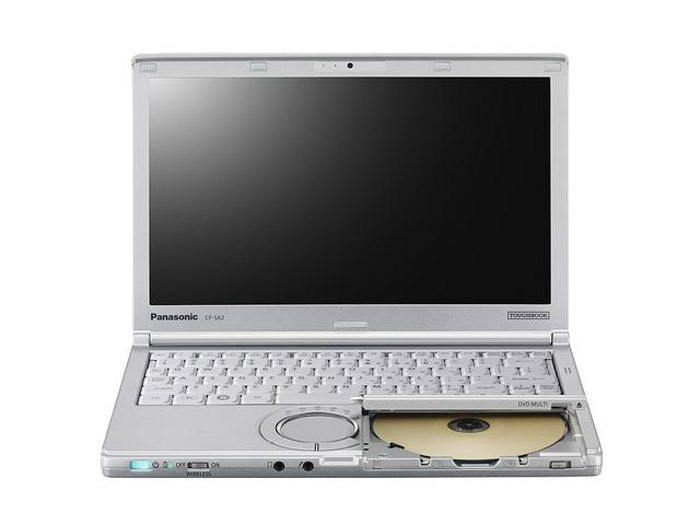 Panasonic has unveiled the next generation of its business-oriented rugged notebook PC line – the Toughbook SX2. Besides resistance to shock, dirt, water and the like, the new notebook comes with advanced hardware for great performance too.
"Technology enables many professionals today to work from virtually anywhere, but this freedom creates a new set of issues when users are not equipped with the right tools for the job – device failures mean frustration, lost productivity and revenue, plus substantial repair and replacement costs," said Kyp Walls, director of product management, Panasonic Solutions for Business. "Like the other computers in our renowned Toughbook line, the Toughbook SX2 is engineered to provide the reliability high value professionals require with the portability they desire."
Starting with the hardware specs the Panasonic Toughbook SX2 is powered by an Intel Core i5-3320M processor at 3.3 GHz (with Intel Turbo Boost technology and 3 MB of L3 cache) and has a 12.1-inch 16:9 HD+ LED display. The notebook also offers a 720p high definition web camera, two USB 3.0 ports, an optical drive and a chassis that is 33 per cent slimmer than the previous Panasonic business-rugged model of the same class.
But the most valuable feature of the new Toughbook SX2 is that the notebook offers unmatched resistance to shock. The new Panasonic model has been designed to withstand a 30-inch drop to the base of the unit while operating as well as a 12-inch drop from all other angles. Both the lid and base of the notebook are designed to withstand more than 220 lbs (100 kg) of pressure, and the Toughbook SX2 also features LCD mounting protection.
The Panasonic Toughbook SX2 will be available by the end of the month at a price starting at 2649 USD and up depending on the chosen hardware options. The Toughbook SX2 also comes with a standard three-year limited warranty.
Source: Finance.Yahoo.com