The fun, easy-to-use VAIO E Series of multimedia notebook computers grows with two great-value additions. With vibrant, colourful looks and a 35.5cm screen size, new VAIO E Series 14" is perfect for everyday browsing, blogging or enjoying your digital media collection. Offering huge storage capacity (1 TB maximum), powerful graphics and an extra-large screen in a beautifully slim chassis, the new VAIO E Series 17" is the ultimate HD entertainment machine for all the family.
All new E Series models are designed with everyday ease of use firmly in mind. Touch the WEB button and start surfing without needing to boot up your PC. For even greater convenience, Quick Web Access now offers multiple tabbed browsing and a 'split' view that's great for browsing two web pages side-by-side.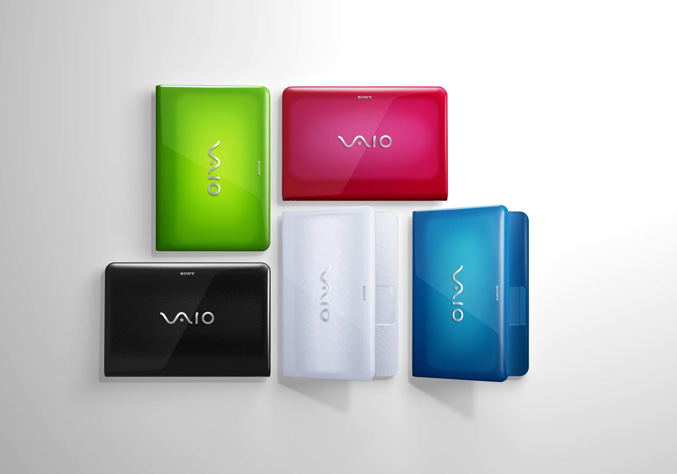 There's also a dedicated ASSIST button, giving one-touch access to VAIO Care to help maintain, diagnose and troubleshoot your VAIO with just a few clicks.
Inside all VAIO E Series 14" and 17" you'll find the all-new 2010 Intel® Core™ processor family, partnered with up to 4GB of high-speed DDR3 memory to make light of everyday computing tasks. Latest ATI Mobility Radeon™ 5000 series graphics handle image editing, HD movie playback and media-rich web sites with ease.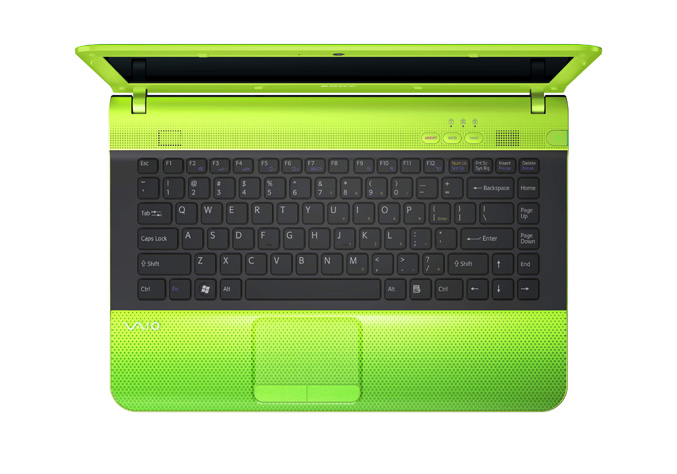 Three side-mounted USB ports are joined by a fourth high-speed eSATA/USB port that allows super-fast file transfers to an external drive up to 5x faster than via USB2.0.
Unique to VAIO, a choice of applications by Sony helps you get even more enjoyment out of your personal media collection. Launched with the front panel VAIO button, Media Gallery offers a refreshingly intuitive way to explore your music, photo and video collection. Sorting, editing and sharing your favourite moments are easier than ever with PMB (Picture Motion Browser) VAIO Edition.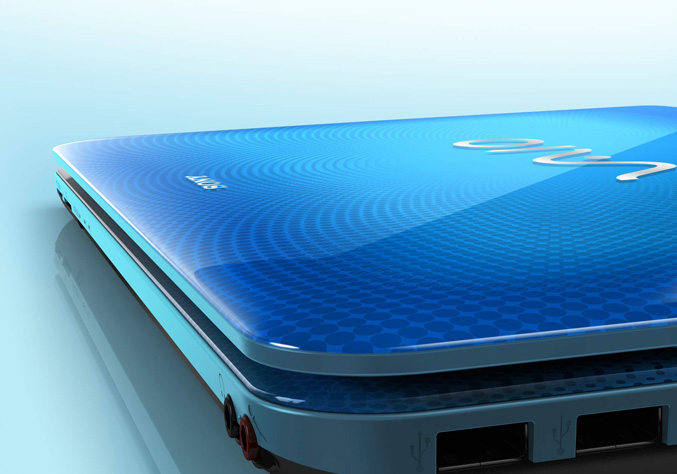 VAIO E Series 14"
Gorgeously styled to stand out from the crowd, VAIO E Series 14" makes an unmistakable style statement. Glossy black or glossy white finishes are complemented by optional vivid pink, blue and green colourways that demand attention when you're out and about.
A silvered VAIO logo 'floats' seductively on the notebook computer's top cover, emphasizing the depth of the opulent high-gloss finish that's accentuated further by a mesmerising pattern beneath. Inside, there's a tactile, low-resistance touchpad that integrates seamlessly into the glossy, translucent palm rest.
With a detail-packed 1600×900 resolution and wide 16:9 aspect ratio, the 35.5cm (14.0") VAIO Display with LED backlight offers a colourful, high-contrast view of movies, digital photos and more.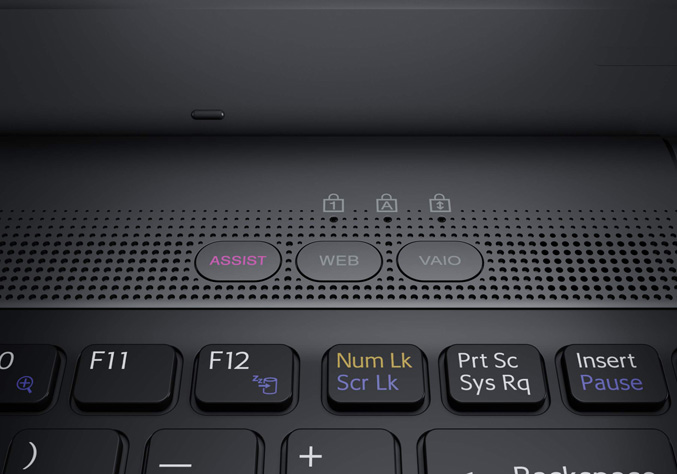 VAIO E Series 17"
Now there's a fully-featured desktop replacement that offers great value for all your home computing needs. The new VAIO E Series 17" stands out from the crowd with its super-size screen and elegantly slim chassis that looks sensational in any living space.
Whether you're editing photos or just browsing the web, you'll enjoy a high-contrast, detail-packed picture on the generously-sized 43.8cm (17.3") VAIO Display with LED backlight. Selected models offer Full HD (1920×1080) resolution for an even more breathtaking view of your digital photos or movies on Blu-ray Disc™.
The beautifully responsive keyboard is enhanced by a full-sized numeric keypad for comfortable, high-speed data entry, whether you're gaming or catching up on household finances.
There's space inside the slim yet capacious chassis for up to two hard disk drives. With a maximum 1 TB of storage (maximum, 2x 500GB), there's plenty of room to accommodate the biggest media collections.
Ordering from Sony Style Store lets you tailor new VAIO E Series models to suit your personal needs. Customers buying online can configure VAIO E Series 14" with exclusive options including choice of processor and LCD display, Blu-ray Disc drive and up to 6GB RAM. Online customers can also specify their VAIO E Series 17" with a range of hard drive configurations and optional Blu-ray Disc writer.
Depending on country, the latest VAIO E Series 14" notebook computers will be available from beginning April. Also depending on country, the VAIO E Series 17" notebook computers will be available from end of March.
Features:












Model

VAIO VPCEA1S1E

VAIO VPCEC1S1E

Processor

Intel® Core™  i3-330M 2.13GHz

Intel® Core™  i5-430M 2.26GHz with Intel® Turbo Boost Technology (max. 2.53 GHz)

OS

Genuine Windows® 7 Home Premium (64-bit)

Genuine Windows® 7 Home Premium (64-bit)

Memory

4GB DDR3 SDRAM (1066 MHz)

4GB DDR3 SDRAM (1066 MHz)

HDD

500GB (5400 rpm)

500GB (5400 rpm)

Screen

35.5cm (14.0") 16:9 VAIO Display (1600×900) with LED backlight

43.8cm (17.3") 16:9 VAIO Display (1920×1080) with LED backlight

Graphics

ATI Mobility Radeon™ HD 5145 with 512MB VRAM

ATI Mobility Radeon™ HD 5650 with 1GB VRAM

Optical drive

DVD+-RW/+-R DL/RAM

Blu-ray Disc™ Player

*BD ROM/ DVD+-RW/+-R DL/RAM

Weight & size

2.35kg (with supplied battery);

238.7 x 27.3 x 345.8 mm (D x H x W)

3.3kg (with supplied battery);

273.8 x 31.9 x 409.1 mm (D x H x W)

Others

WLAN 802.11b/g/n; Bluetooth 2.1+EDR; MOTION EYE® camera; stereo audio with Dolby Home Theater v3; HDMI out; 3xUSB + eSATA/USB; WEB/ASSIST/VAIO buttons with Quick Web Access; Black/ White / Pink / Blue / Green colour options

WLAN 802.11b/g/n; Bluetooth 2.1+EDR; MOTION EYE® camera; stereo audio with Dolby Home Theater v3; HDMI out; 3xUSB + eSATA/USB; WEB/ASSIST/VAIO buttons with Quick Web Access; Matte Black/ Matte White colours

Source: Sony