RIM today officially announced the BlackBerry Curve 3G (model 9300) smartphone, which will be ship with BlackBerry 5 and is expect to be upgraded to BlackBerry 6 in the coming months.
The BlackBerry Curve 3G smartphone has measures of  4.29 inches (109 mm)H x 2.36 inches (60 mm)W x 0.55 inches (13.9 mm)D, weights  104 grams, features 2.4-inch (320×240) TFT  display, a full-QWERTY keyboard and optical trackpad for navigation, supports GSM Bands -850/900/1800/1900, HSPA Bands-850/1900/2100, have a GPS and Wi-Fi, Bluetooth v2.1 + EDR, microSD/SDHC slotand a 2MP camera with fixed focus. It comes with 1150mAHr removable lithium-ion battery which sustain up to 5.5 hours.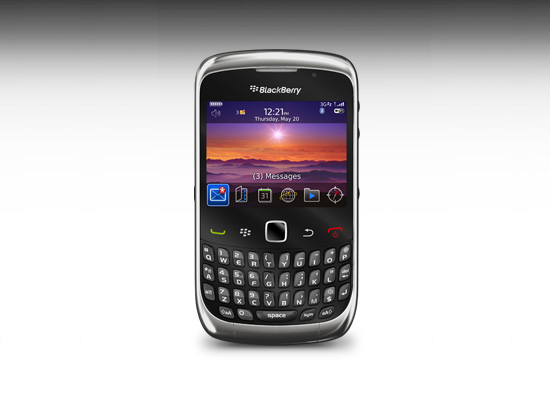 "The majority of people in the worldwide mobile phone market have yet to buy their first smartphone and the BlackBerry Curve 3G is designed to provide an extremely attractive and accessible choice that will help convince many of them to make the leap," said Mike Lazaridis, President and Co-CEO at Research In Motion. "The new BlackBerry Curve 3G is a perfect choice for happily busy people who are looking for a user-friendly 3G smartphone to help them make the most of their day and to stay connected with their friends, family and co-workers."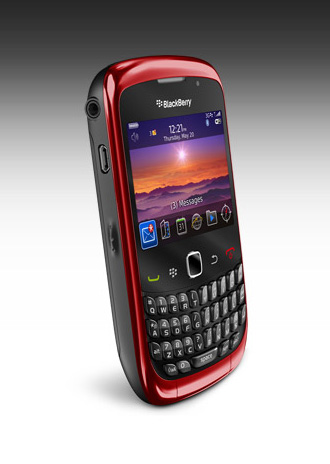 The BlackBerry Curve 3Gwill be available around the world this month.