ViewSonic® Corp., a leading global provider of visual display, computing and digital content solutions, today announced the commercial availability of three new mobile and desktop PC products previewed at CES 2010 to meet every individual's computing needs.
"Our new mobile and desktop PC products truly speak to our green computing initiative," said Sally Wang, ViewSonic's senior director of product marketing. "Whether it's the energy-efficient processors, sleek plastic saving designs, or minimized use of cables and other excessive materials, our ULV notebooks and All-in-One PCs are the smarter solution."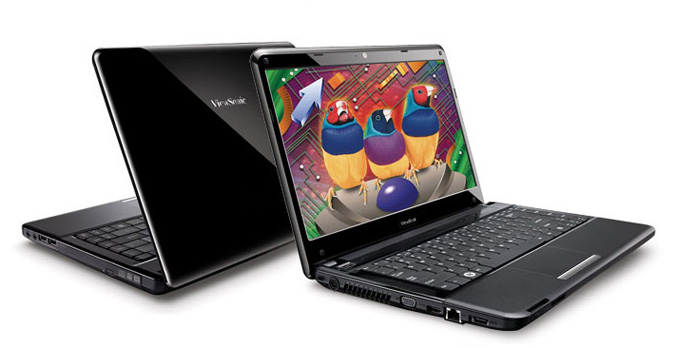 ViewSonic VNB132 and VNB141 ViewBooks™ – All the power you need, to go
The ViewSonic 14" VNB141 ViewBook offers the latest ULV SU7300 Intel® Core 2 Duo processor, Windows® 7 Home Premium operating system, 2GB of RAM and 250GB hard drive to handle applications with ease. Ideal for students and people on the move, this thin and powerful PC provides full functionality and connectivity with two USB ports, integrated 802.11b/g/n wireless connectivity, VGA and HDMI outputs. For enhanced multimedia capabilities, the VNB141 also includes a 1.3MB built-in webcam, long-lasting 6 cell battery and integrated DVD RW Super Multi Drive.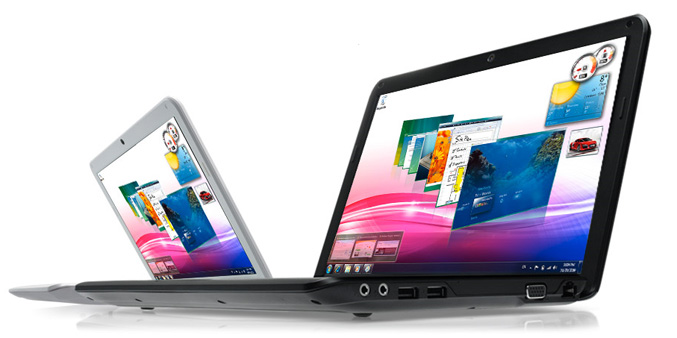 ViewSonic's thin and lightweight 13.3" VNB132 ViewBook offers portability and style with the latest ULV SU2300 Intel Celeron processor and Windows 7 Home Premium operating system. Additionally, this device features a 320GB hard drive and 2GB internal memory. Perfect for those on the move, this notebook features integrated 802.11b/g/n wireless, three USB ports, a 7-in-1 card reader, VGA and HDMI outputs, an integrated 1.3MB webcam and a 4 cell battery.
The ViewSonic ViewBook VNB141 and VNB132 are currently available for respective MSRPs of $829 and $649. For more information about ViewSonic's ViewBook and ViewBook Pro mobile computing solutions, click here.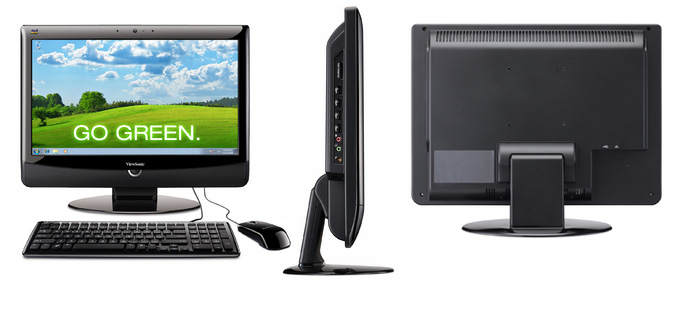 ViewSonic VPC190 All-in-One – The smarter desktop PC
Also shipping today is the eco-friendly VPC190 All-in-One PC. With a clean, ergonomic design that compliments any environment, this 19" (18.5" viewable) PC is the perfect second home computer and is also ideal for call centers, libraries, school computer labs and anywhere else that space is at a premium. The VPC190 features the latest Intel® Atom D510 1.6Hz processor with Windows 7 Home Premium operating system and 2GB of internal memory provide a complete desktop computing solution, while the bright, 1366×768 screen, built-in 1.3MB webcam and 2×3-watt speakers lend to an overall enjoyable viewing experience. Easily transfer and share files, photos and more through the VPC190's integrated 10/100 Ethernet and 802.11b/g wireless, six USB 2.0 ports, a 4-in-1 card reader and built-in DVD RW Super Multi drive for full multimedia capability.
The ViewSonic VPC190 All-in-One PC is currently available for an MSRP of $629.
Source: ViewSonic