The market deficiency of traditional hard drives, lower prices of SSDs and the rise of the ultrabooks have encouraged various manufacturers to work harder on SSDs and to debut more and more models on the market.
A-Data is not wasting its time too. The famous Taiwanese memory maker has unveiled three new families of SSD devices.
The first SSD family – the XPG SX900 – is based on the SandForce SF-2281 controller and supports read speeds of 550 MB/sec and write speeds of 530 MB/sec. Maximum random 4k write speeds also go as high as 85 000 IOPS. The new SSDs come with support for SATA 3.0 and range in capacity from 64 GB to 512 GB.
The more affordable Premier Pro SP900 series comes in capacities of 64 GB, 128 GB and 256 GB with read speed being up to 550 MB/sec and write speed being up to 520 MB/sec depending on model.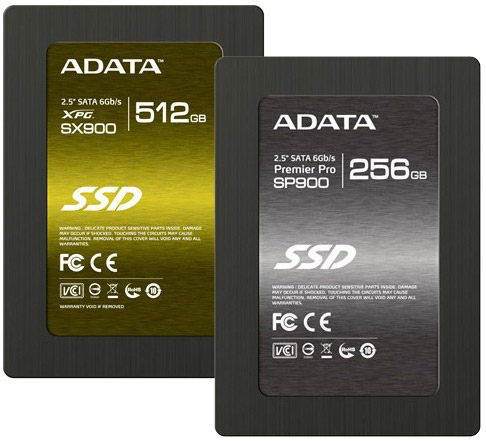 The budget Premier SP800 series debuts with SATA 2.0 support and capacities of 32 GB and 64 GB. Read and write speeds are 280 MB/sec and 260 MB/sec correspondingly and the drives support up to 44 000 IOPS of random 4k writes.
Source: pcworld.bg