The Taiwanese motherboard maker ASRock now offers a new BIOS update to all H61 motherboard owners that adds interesting new features to these boards at no cost.
The new BIOS revision enables Rapid Start and Smart Connect capabilities across the entire ASRock H61 mainboard range.
Rapid Start was first unveiled by Intel in May 2011 as part of its Computex keynote presentation. This technology restores a computer from a deep hibernation state drawing no power in around five to six seconds. Compared to a traditional hibernation system, which dumps the entire system RAM contents to disk and then reloads it upon resume, that's a significant boost.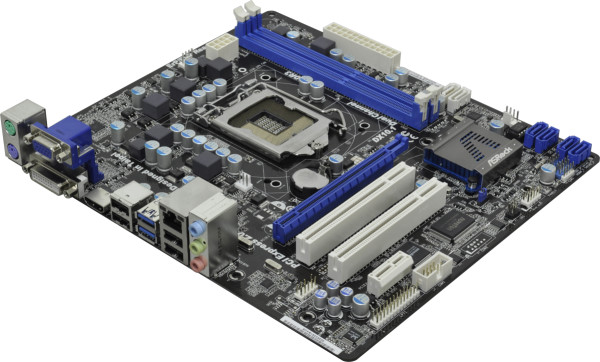 The other offered Smart Connect technology was first designed for laptops and periodically checks Internet resources such as email and social networking sites for updates while the laptop is asleep. When the laptop is resumed from sleep, the updates are already available to view with no delay. Now this technology is available to ASRock H61 motherboards too.
In order to get both Rapid Start and Smart Connect users must install the ME8 BIOS and matching drivers. "High-performance functions are not exclusive for high-end motherboards. ASRock's strength is to apply premium function on budget-level motherboards, making the function available to most of the users," said James Lee, vice president of sales and marketing at ASRock, in the company's announcement. "Thanks to the excellent R&D team, ASRock is the first motherboard company to apply these two Intel new functions on H61 series motherboard in the world."
Supported motherboards include the H61M-VS R2.0, H61M-HGS, H61M-ITX, H61iCafe, H61DEL and P65iCafe. In addition all users who update their H61 BIOS also get support for Intel's upcoming Ivy Bridge core.
The new BIOS version can be found at ASRock's web site.
Source: Bit-tech.net