For years Intel has been locking most of its processors, making the overclocking of these chips nearly impossible. All this changed a few months ago when it was discovered that all locked Intel Skylake processors could be overclocked via BCLK much to the great disappointment of the chip giant. That's why about a month ago Intel forced most motherboard makers to eliminate BCLK Skylake overclocking with new BIOS updates that did not have this function. But can you really get the genie back into the bottle after you've released it?
The short answer is no – ASRock has found a new way of overclocking Intel's Skylake processors. The Taiwanese company has announced the new Fatal1ty H170 Gaming K4 HYPER and Fatal1ty B150 Gaming K4 HYPER motherboards that sport the same PCB but differ in the chipset department – the former features the Intel H170 chipset, while the latter has the Intel B150 core logic. The most interesting thing about these two is that they come with an external clock generator chip that circumvents the on-chip clock generator that Intel has been using inside its processors for quite a few years now. Thus the new boards allow owners of Skylake chips to increase the base clock frequency of locked non-K Skylake processors in fine increments of 0.0625 MHz as well as change the memory clock. This allows easy overclocking of Skylake processors with the only downside being that you must first purchase one of these two boards first before overclocking your Skylake chip.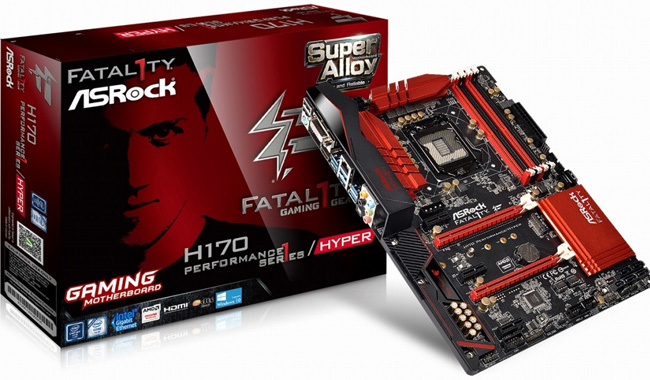 Apart from this both the Fatal1ty H170 Gaming K4 HYPER and Fatal1ty B150 Gaming K4 HYPER motherboards belong to the mid-range market segment. The Fatal1ty H170 Gaming K4 HYPER and hence the Fatal1ty B150 Gaming K4 HYPER offer four DDR4 memory slots for up to 64 GB of memory, two PCI-E 3.0 x16 slots, three PCI-E 3.0 x1 slots, six SATA 3.0 ports, an M.2 connector (just in Fatal1ty H170 Gaming K4 HYPER), a 10-phase VRM subsystem, and a Purity Sound 3 audio system as well as with high quality components. In the back the boards differ, though – the Fatal1ty B150 Gaming K4 HYPER comes with four USB 3.0 ports, a Gigabit Ethernet connector, DVI, HDMI, PS/2, USB 2.0 connectors, audio jacks and a USB 2.0 Fatal1ty Mouse port. The Fatal1ty H170 Gaming K4 HYPER has the same ports with the addition of two more USB 3.0 connectors.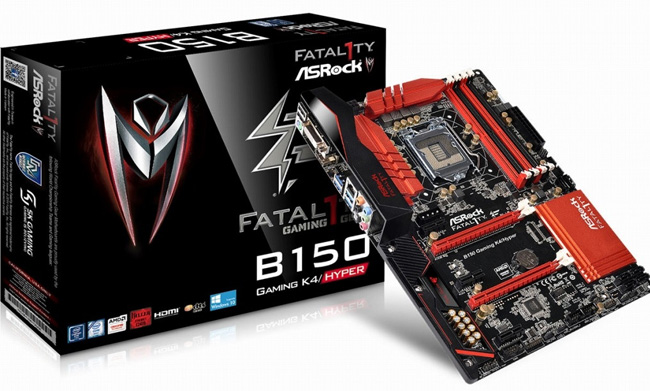 No word on pricing, though.
Source: ASRock