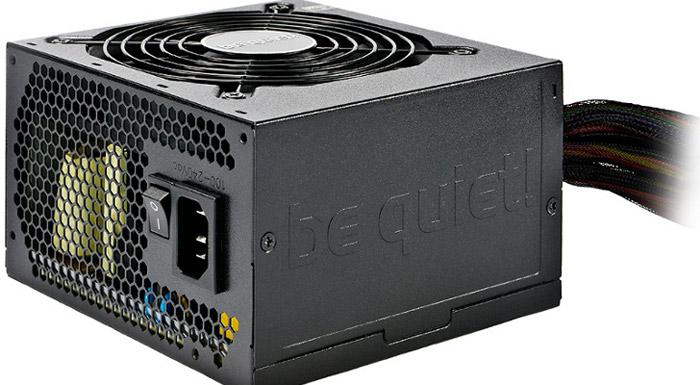 German PSU maker be quiet! has launched a new line of power supply units – the System Power S7 family of PSUs.
Perfectly suited for the needs of all professional PC system integrators the new line offers PSUs that range from 300W to 700W of power. The 300W, 350W and 400W models come with 80 Plus Bronze certification, while the more powerful 450W, 500W, 600W and 700W models offer 80 Plus Silver certification.
In addition the System Power S7 family offers quiet 120 mm fans, more 12V lines than competing products, certifications for NVIDIA SLI and AMD CrossFireX, and extensive compatibility with all the latest specifications, including Intel C6, ErP 2013 and Energy Star 5. The new PSUs also offer improved power efficiency thanks to the 80 Plus Silver certification on most models and more stable voltages thanks to the new Active Clamp topology.
"We are excited to be able to offer high-end features like the new Active Clamp topology and best in class efficiency up to 80PLUS Silver certification to professional system builders. More and more customers are demanding eco-friendly systems with good energy efficiency. Now these SIs have the tools to meet these requirements along with our legendary reputation for making silent PCs possible." said Scott Richards, Global Brand Director for be quiet!.
Pricing, however, is unknown.
Source: Legitreviews.com